This post may contain affiliate links. Read my disclosure policy here.
Michelle, 5 Minutes for Mom contributor, shares a look into this clever smartphone case and we have one to giveaway. She received a Pong Case for review to facilitate this sponsored post. All opinions remain our own.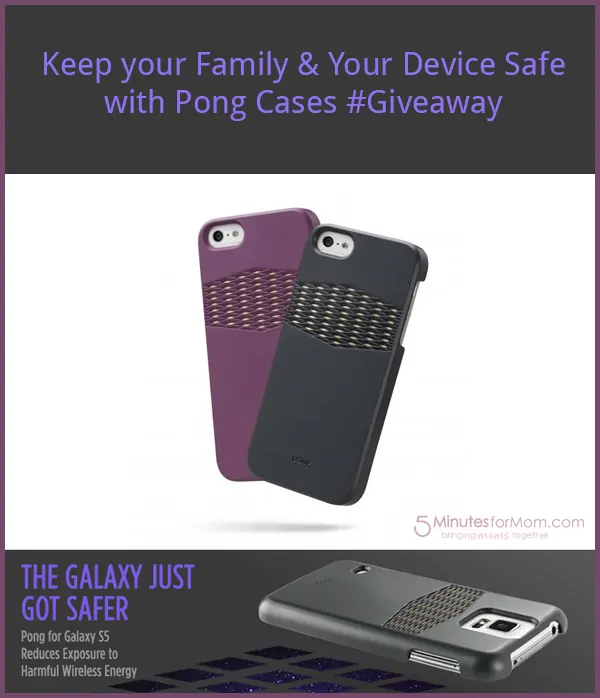 My phone is pretty much perpetually attached to me – and I know I'm not alone. And like many parents, I frequently hand that phone off to my children, which means that not only am I being exposed to electromagnetic radiation, but they are, too. Studies have shown that our bodies can absorb 48 to 68 percent of the radiation emitted by our phones, and that's just not ok with me. Fortunately, I was sent a Pong Case that redirects radiation to help reduce my – and my children's – exposure.
The World Health Organization has classified cell phone radiation as a possible carcinogen, and with the wee ones' bodies and brains still growing and developing, I want to be sure I'm doing what I can to reduce their risk. The Pong Case is available for both phones and tablets, which means that I can heave a sigh of relief by protecting my devices and myself. Phone cases are available for iPhones, Samsungs, Blackberry, and many other Android devices (like the new Amazon Fire phone), as well as all the iPad generations. The cases come in both classic ($59.99) and rugged ($69.99) in a variety of colors, depending on your model phone. In fact, for older models (like my soon to be phased out iPad2), the cases are on sale for just $19.99 where a tablet case for curent model iPads is $129.99 ($99.99 for the mini).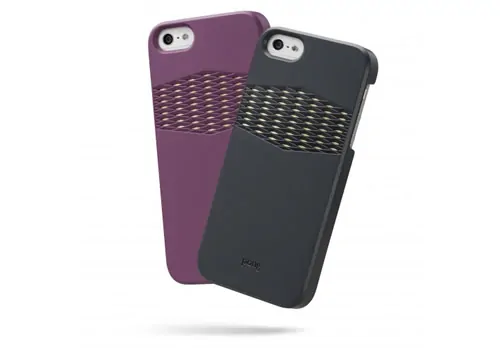 The rugged cases are just that. I received a Pong Rugged Case for my Samsung Galaxy S4, and I love how the case curves over the top of my phone, providing drop protection up to four feet. And with small children around (ok, and me, too), my phone does get dropped. The case has a very solid feel, which I appreciate. It isn't like some of my cases where I could feel them start to stretch out and not fit my phone after a week or two. This is a quality made product that will last as long as my phone does.
The case does more than simply protect my phone and reduce my radiation exposure. The case has an antenna embedded within it that pairs with the antenna in my phone to boost my signal. My husband also has a Galaxy S4, so we performed a comparison by walking into a store where we know we lose the signal near the back. I was able to still access my network further into the store while my husband had our usual issues. I appreciate knowing that my case is doing its best to make sure that I have access to my network in more places.
I also like the fact that the case is minimalist. It is very lightweight and thin. It's an attractive look, and it doesn't add bulk to my phone that makes it difficult to fit into smaller purses or my pocket. The case is designed specifically for not just my phone but also my carrier, which means that the cutouts fit my specific phone, and the antenna is in the right place to pair with my internal antenna. You do need to check to ensure you purchase a case that fits your phone's model and carrier. For example, the S4 cases will not fit those on the Sprint network, although the S5 case will.
Go ahead and try the cases – there is free shipping for all orders within the US, and you have a 60 day money back guarantee on your order.
You can win a Rugged Pong Case for your phone! Use the giveaway form below to tell us which case you would pick and why.
Written by Michelle of HonestAndTruly.com. Michelle may never stop running around Chicagoland, but she always makes time for the important things in her life – her wee ones, cooking, reading, and spending time with friends – and of course, writing. You can see what she's up to on her blog Honest & Truly! or on Twitter where she tweets as @HonestAndTruly.