This post may contain affiliate links. Read my disclosure policy here.
Teresa from Tiaras & Tantrums, a 5 Minutes for Mom contributor, shares her views on Coffee Blenders in this sponsored post.  Our writers are compensated, but all opinions remain their own.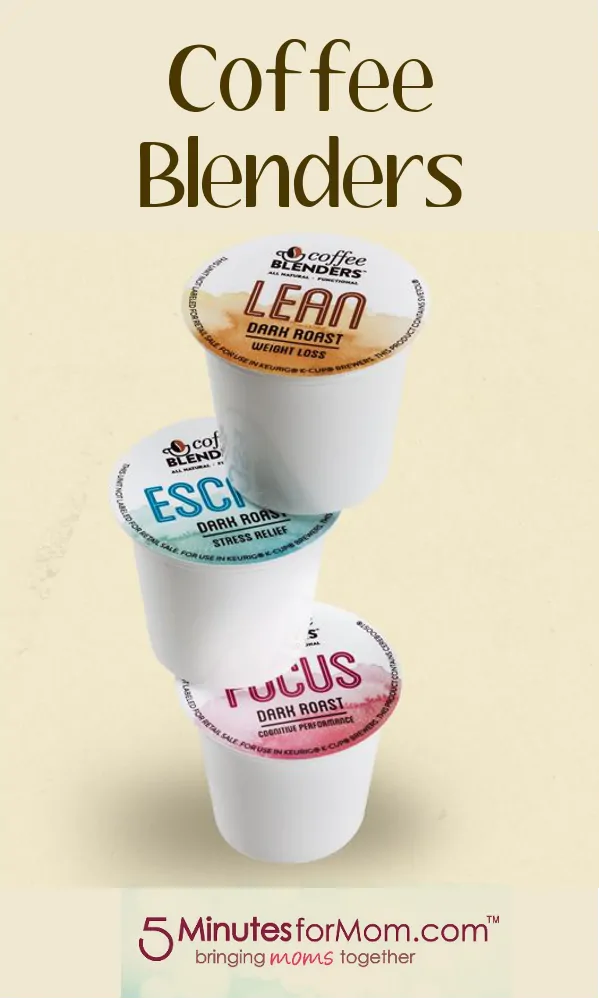 I love this time of year because the warm weather inspires me to get in shape. If you are anything like me, a mom with three little ones keeping her extremely busy, getting in shape is not always at the top of the list of priorities. These days, if I can get in one work out a week, it is sheer joy for me.
I need a boost in my metabolism and some fat burning help to get me in shape this summer! When I was given the opportunity to sample coffee promoted weight loss, I feel in love before I even tasted it. Coffee Blenders is a vitamin coffee currently available to promote weight loss. I love coffee and drink it morning to night. Hot, cold, iced, frothed; coffee any way is my favorite!
Coffee Blenders offers high quality coffee with added health benefits, in addition to promoting weight loss. They use 100% Arabica beans and create unique blends that appeal to various coffee drinkers. Coffee Blenders offers a Lean, Focus and Escape coffee blends that are Keurig-compatible. Each coffee blend has its own health benefit for your body or mind.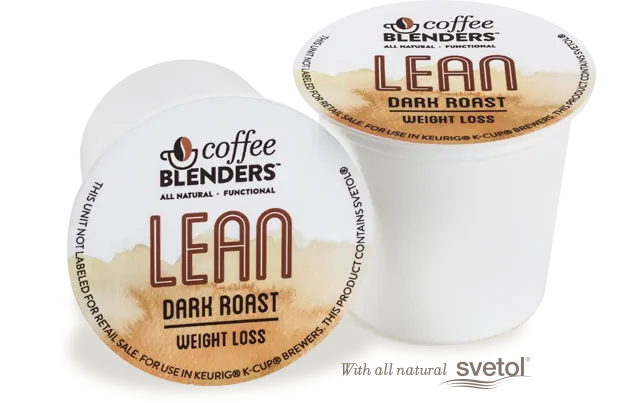 Coffee Blenders Lean is the blend I was most excited to sample. The Lean blend has a daily dose of Svetol in each K-Cup. Svetol is a non-roasted green coffee extract that preserves the crucial health benefits of coffee. Svetol enhances metabolism and boosts body fat reduction. The Lean coffee flavor is very tasty and I would love to try some more of this coffee on a daily basis.
I was only able to try one cup of Coffee Blenders Lean, but I am excited to slim down with some coffee. My husband enjoyed the Focus blend K-Cup that has a daily dose of Cereboost, which improves focus, concentration and memory. After a busy day, I drank a cup of the Escape Blend which has a daily dose of L-Tea Active; which is a safe, all-natural ingredient proven to reduce anxiety levels. I was relaxed and enjoyed this cup as well.
I would love to see all three blends in one K-Cup! As a busy mom I need to boost my metabolism, regain my memory and reduce my anxiety levels. With a Keurig coffee machine, you can be sure Coffee Blenders K-cups will appeal to anyone who likes a delicious cup of functional coffee.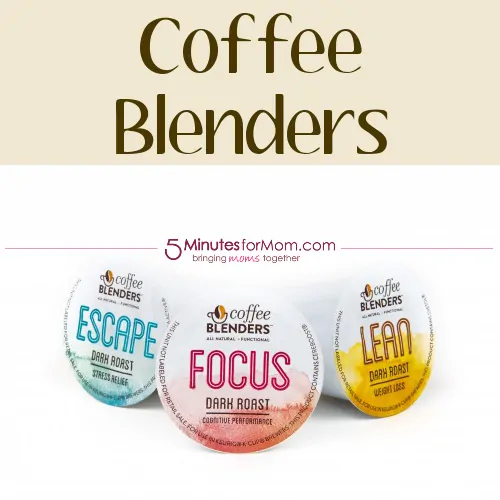 If you would like to sample vitamin coffee Coffee Blenders, just visit their site and you can submit to receive the Free Sampler like I received. The Free Sampler includes Lean, Escape, Focus  (3 servings) FREE + $1.99 s/h.
Enter to win!
You can enter to win A bundle of ONE (1) box each of Lean, Focus and Escape. Use the entry form below:
Teresa is a family lifestyle photographer who is happy homeschooling her three children in the Christian classical education theory in the suburbs of Chicago. You can find her on her blog Tiaras & Tantrums or on Twitter as @tiarastantrums.