This post may contain affiliate links. Read my disclosure policy here.
I didn't go to Mexico, but I DID clean my closet…

I fell on my bed, exhausted but liberated. I looked around my room and felt like I had taken a scrub brush to the inside of my skull and cleaned out the cobwebs and chaos in my brain. I actually felt healthier as I looked around my decluttered, freshly organized, dusted, and vacuumed room.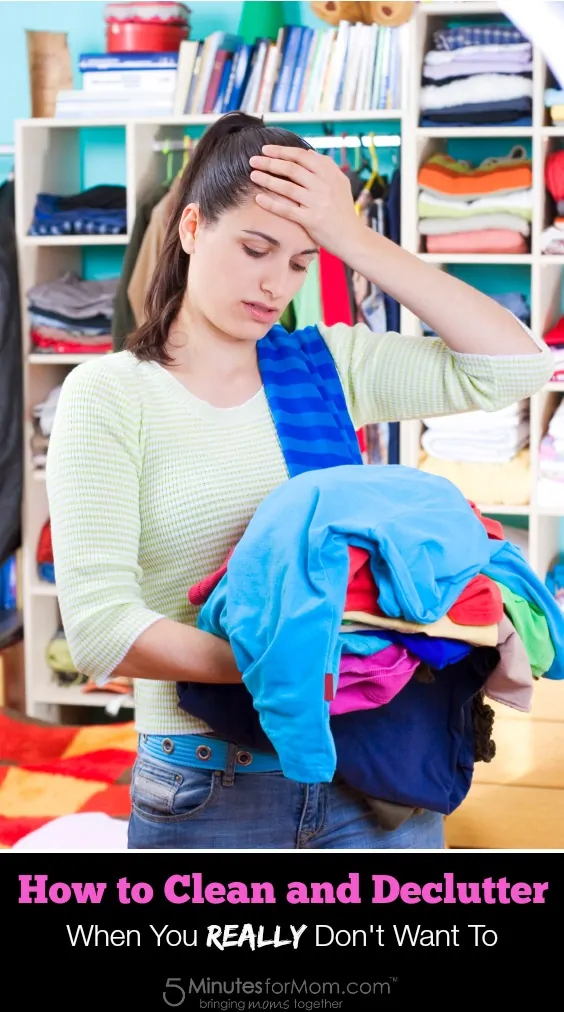 In my ADHD world, where I run around with a to-do list too long, and two kids with too much energy and too little focus themselves, things in my house are rarely never completely organized. And I hate it.
I really WANT to have a home where there is a place for everything and everything is in its place, but it is impossible for me. Just like in my life, there is too much going on for everything to fit!
But some days I have to put my foot down and take back at least a part of my house — and my life.
That was what happened last weekend…
I couldn't bear to unpack after Mom 2.0 Summit because my closet and my bedroom were stuffed and disorganized. So, instead of unpacking, I had my suitcases sprawled across my hallway for over a week, half un-packed and driving me crazy.
When my kids went to their Dad's house for the weekend, I decided I had to finally unpack and put away the suitcases.
But as I went to put away a purse, I decided I needed to make some room in my closet.
But to make room in my closet, I had to find a better place for the stacks of books that were tipped over and blocking the closet door.
But to make room for the books on the bookshelf, I needed to get rid of 20% of the books on my bookshelves. (I am done having babies — all those pregnancy and early parenthood books can go…)
And on and on it went, as I fell down the rabbit hole of decluttering.
By midnight, I had bags and bags of clothes and books to donate to the Salvation Army, and a few loads of recycling and trash as well. (Yes, it was time to get rid of the mix cassette tapes from the 80's and 90's. That was hard. I am not going to sugar coat it.)
As I curled up on my bed, I was relieved and refreshed. Things felt so much better in my world, just from purging one room.
I turned on my iPhone and opened Facebook to see what my friends were up to as I drifted off to sleep.
And then I saw it. Three of my best blogging girlfriends had landed in Mexico and were enjoying their first evening in a glorious luxurious resort. It was a press trip that I had turned down a couple months before because my life and my schedule were just too over-packed. Yes, my life was too chaotic there wasn't even room for a trip to Mexico with some of my dearest blogging kindred!
I sighed as I looked through their Instagram feeds, realizing that I could have been there, enjoying all the fabulous things they were posting about.
We have to make hard decisions in life some times. We have to say no to the things we want to do, to make time for the things we have to do.
And while the beach and the sun and the food would have been fabulous — I DID clean my closet!!!
How to Clean When You Don't Want To…
It was a thorough purge that Friday night. And so overdue.
But I still have several more rooms to purge and reclaim in my house. (Those kids keep out growing their clothes and toys, and more stuff keeps coming into our house, every single day.)
I have to remember to keep going, to keep decluttering and organizing, even when I don't want to.
SO, I have made up a plan to clean, declutter, and organize — even when I really don't want to…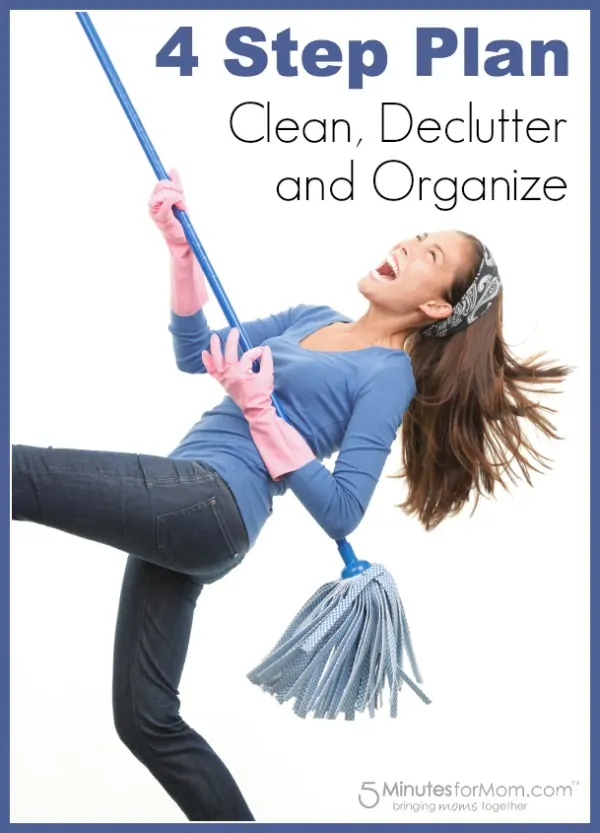 1. HYDRATE
Before you begin your tackle, take care of your body. Fill up a tall glass of water and guzzle it down like you are about to enter battle in a 100* desert. If you want some extra inspiration, add a couple splashes of lemon juice and a sprig of mint, if you have some extra mint handy from your latest Mojito or if you have a mint plant growing in your kitchen.
If water isn't going to cut it and you need some caffeine, pour yourself a tall to-go mug and drink up. (For a completely delicious and decadent energy kick, try chocolate covered coffee beans. Those little sugar balls are dangerously good and pack a ton of caffeine. But be careful and don't overdo it. Sadly, I can no longer consume caffeine. It is tragic, I know. It is amazing I get anything done.)
2. DANCE
It is hard to stay in a bad mood when some great music comes on. If you don't have the energy, emotionally or physically, to tackle getting off the couch let along to tackle a cleaning or de-cluttering task, you are just one good song from a completely new you.
Yes, I promise, today can get better if you add a fabulous playlist. Whether you have to listen on headphones or you can crank up your speakers, turn on some music.
Here is a super fun "put me in a great mood" playlist Susan created. I am listening to it right now!
3. START SMALL
Are you overwhelmed? I am. Everyday. Every direction I look in my life there is a reminder of all that I can't get done.
But don't look at the whole job.
Pick up one thing. Then pick up another. Now one more. Way to go! You are on your way!!!
4. CELEBRATE
Once you have reclaimed one area/room/inch in your house, look at that wonderfully peaceful spot and celebrate it. Celebrate yourself. Revel in how good that organization makes you feel.
You did it. You can do this organization thing. All you needed was a little water, a little music and a little success to become a cleaning, decluttering machine!
Written by Janice Croze, co-founder of 5 Minutes for Mom
Talk with me: @5minutesformom and Facebook.com/5minutesformom
Pin with me at http://pinterest.com/5minutesformom/