This post may contain affiliate links. Read my disclosure policy here.
We were compensated for helping to spread the word, but our opinions are our own.
Yes, you heard me right, a bouquet of cheese. Now, before you scoff, I ask you, who doesn't appreciate a good cheese? I want to make my case, but first let me tell you the details, because time is running out.
Head over to Cracker Barrel's Facebook page, where you can enter now through 5/6/14 at 11:59 p.m. (ET). The winner will be drawn on the 8th and will ship this week to arrive in time for Mother's Day.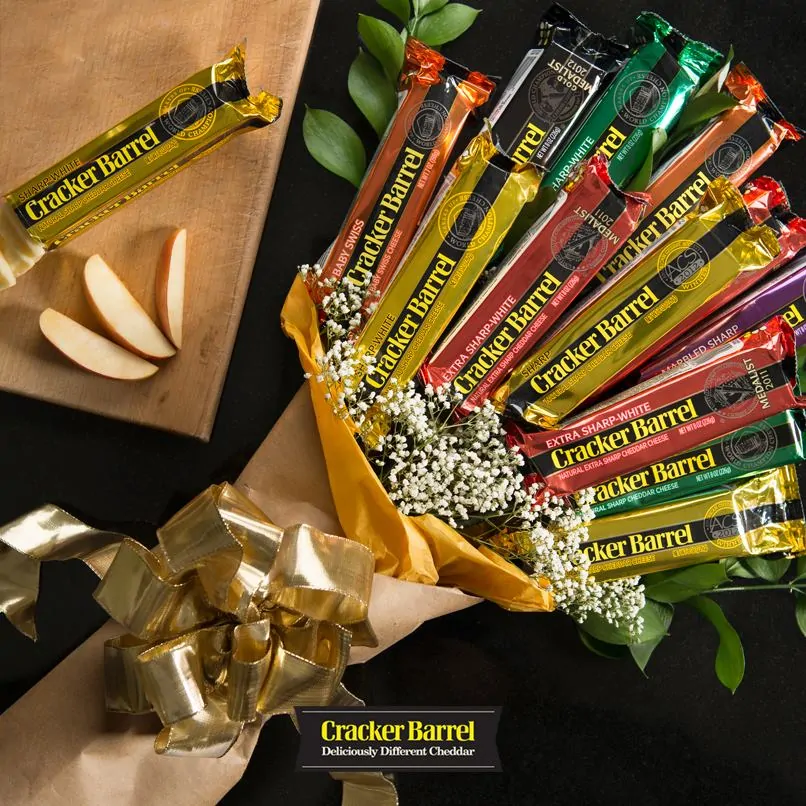 Now, back to cheese. Who doesn't love it? Whether is melted over a favorite casserole, grilled into a sandwich or just sliced and eaten with crackers or all alone, cheese is one of my not-so-guilty pleasures (protein, calcium — need I say more?).
I particularly love the log style that Cracker Barrel cheese comes in. I'm sure that there's a proper cheese world name for it (If you know, leave a comment and tell me), but I like that squared off shape making it so easy to cut a few slices, perfect for a snack, an appetizer tray or lunchtime staple.
Cracker Barrel Sharp Cheddar won a gold medal in the Medium Cheddar Category at the 2014 World Championship Cheese Contest® and they want to celebrate with you by giving away a bouquet of cheese.
Why not try to win some award-winning cheese for an award-winning mom? Or treat yourself to the possible win — I'll never tell.
But you need to enter right now, because at 11:59 p.m. tomorrow, the contest ends.