This post may contain affiliate links. Read my disclosure policy here.
We've created two more ways for you to find the best stores online.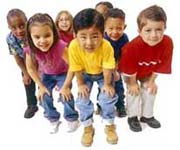 Find Stores You'll Love is a shopping directory where we list "Must-See" stores. We include both mom-owned stores and major retail stores.
Save with Special Discounts offers you coupons and special sales.
And like everything else here at "5 Minutes for Mom", listing your sites in either section is FREE.
We're constantly cruising the Net looking for stuff you'll love and we're always excited to get tips from you. If you know of a great site, please send us a note.