This post may contain affiliate links. Read my disclosure policy here.
"If you are thinking of starting a blog, STOP!

Okay, now GO!"

— Susan Carraretto
5 Minutes for Mom
The blogosphere can seem vast and intimidating. How does a new blogger not only get started, but find success?
You have got questions. Lots of them. And doubts keep your fingers hovering above the keyboard as you debate whether or not you have what it takes to become a blogger.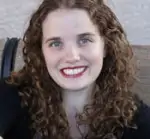 Bloggertunity: A Mom's Guide to Blogging, is a fantastic new ebook from Stephanie Sheaffer the blogger behind Metropolitan Mama.
In Bloggertunity, Stephanie outlines how you can "have fun, make money, and change the world" though blogging.
With her step by step instructions and natural teaching style, Stephanie will guide you through your early days of blogging. If you are looking to earn money from your blog, Stephanie will explain what goes into making a successful blogger. Stephanie will tell you everything you need to know when first heading into the blogosphere, but not so much that you will get overwhelmed and unplug.
Susan and I had the chance to read Bloggertunity while Stephanie was still in the final editing phase and we are honored to add the Foreword to this great resource for mom bloggers.
Whether you are brand new to blogging, or have been blogging for years, Bloggertunity is a concise overview of the ever changing world of mom blogging.
CHECK IT OUT: Stephanie was on ABC News this week! Click over to watch her segment. Stephanie did a fantastic job representing mom bloggers to the world!
Get YOUR Own Copy
Click here to download now for 15% off — use discount code 5M4M!
And of course since we love to give stuff away here at 5 Minutes for Mom, we are giving away TWO copies of Bloggertunity
To enter, please leave a comment below.
But, we know you can't wait to read it. So don't wait. Get your copy now for 15% off (just use discount code 5M4M) and if you win, Stephanie will refund your payment.
As always, don't forget to earn more entries: subscribe to our Feed, sign up for our 5M4M Newsletter, add our 5 Minutes for Mom button in your sidebar, write a post and link back to this contest on your blog, and spread the word via Facebook, Twitter, or email! Please see our site's Terms and Conditions of Use for a complete list of our contest and giveaway rules.
This giveaway is open until Friday, October 30th. We will announce our winners on Saturday, October 31st.
Remember… You don't have to wait to see if you win. Get your copy now for 15% off (just use discount code 5M4M) and if you win, Stephanie will refund your payment.
By the way, the links in this post to Stephanie's book are affiliate links. Once you read Bloggertunity and you want to tell all your friends, you can get your own affiliate link to use and start earning commissions. Thanks Steph for sharing your brilliance and your opportunity with us! 🙂