This post may contain affiliate links. Read my disclosure policy here.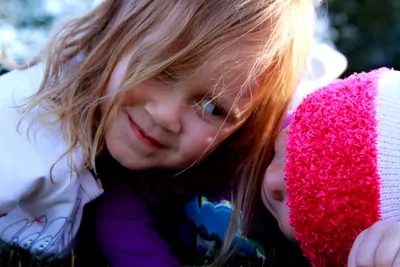 Julia and Olivia wrestling in the September sun. Life with cousins is good.
PS — It was an unusually warm day, but Olivia insisted on wearing her favorite winter hat. "No… my head is cold," she would cry when I took it off.
Now it's your turn…
Thanks to Uisce for creating Wordless Wednesday.
Technorati Tag: Wordless Wednesday


Written by Mommy Blogger Janice Croze, co-founder of 5 Minutes for Mom. Remember to sign up for our RSS Feed.