This post may contain affiliate links. Read my disclosure policy here.
Emily Babb, 5 Minutes for Mom contributor, shares her experience with YesVideo. We are part of a compensated ambassadorship with YesVideo, but all our opinions are our own.
Saving and Sharing Memories with YesVideo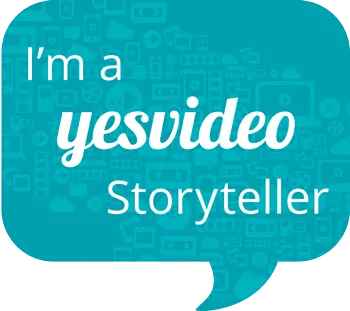 I was super excited when Susan asked me to participate in the YesVideo program, we'd videoed everything as kids and now in the day of the DVD no one was exactly set up to watch home movies anymore.
I definitely don't record what we are doing these days quite as much as my grandfather did when we were children.
When I found out I could send in any video we had to have it transferred I knew immediately what I was looking for. I scoped out the closets in my grandfather's house and dug until I landed on the very first video he ever made.
Remembering Those Funny Moments With YesVideo #RememberWhen
I honestly didn't realize just what all was on the video until I got the DVD's back from YesVideo and saw all of the chapters. There were chapters with events I had completely forgotten about, and the voices of loved ones who had passed away years ago.
The ability to preserve those moments, and the voices I hadn't heard in years was more than a good reason to fall in love with what YesVideo does.
The clip I was hunting for in my ridiculously old VHS tape, was one I was "picked on" about for years.
That's my grandfather though, he loves to "pick".
I on the other hand, with my sister and cousins, had the worst spaghetti eating skills as kids. We also had an equal love of my grandmother's spaghetti. With that said, my grandfather took advantage of the situation and in his sneaky ways videoed the most haunting tape of my childhood.
The Spaghetti Incident
If it wasn't for YesVideo these little glimpses into a time long gone wouldn't be viewable anymore.
More than 20 years later I can watch this clip and laugh at the jokes my grandfather made for years after this. He threatened to send it in to American's Funniest Home Videos for months, and I would beg him not to.
What's my favorite thing about YesVideo?
I can share all of this with my family without having to sit in the same room. YesVideo let's you share on social media, and even make your own smaller clips to post! I love that YesVideo let's me take snapshots of the videos and send these funny moments out to everyone.
And YesVideo now has provides simple embed codes for you to add your videos straight to your website.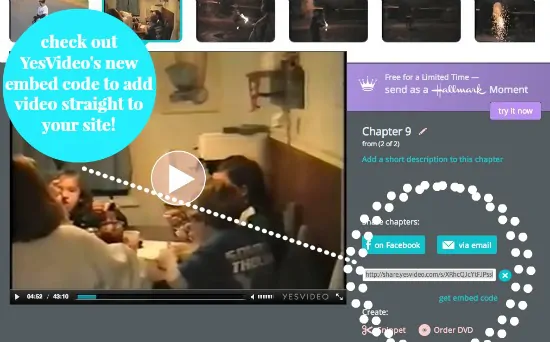 Seeing these little glimpses into our long ago lives make me realize just how much I need to record the moments we make today as well.
It definitely helps to know there is a great way to transfer that video so it can be viewed for year to come.
Written by Emily Babb
Emily, the blogger behind Louisiana Bride writes about the humor in daily life as a graduate school wife and elementary school teacher. Her love of food has brought about a link-up called Meal Pinning Monday and new recipes weekly. She loves Target, traveling, nail polish, and tends to be a hippie health nut.