This post may contain affiliate links. Read my disclosure policy here.
When I moved into my first apartment, my boyfriend bought me a house plant.  I liked having a bit of greenery in my new place.  Unfortunately, the plant didn't like me.  It became the first in a series of indoor plants that I managed to kill.
Slowly, in the years since then, I've managed to acquire a few potted plants that have withstood not only my lack of a green thumb, but also several moves.  Here are my favourite house plants and my tips for keeping them alive.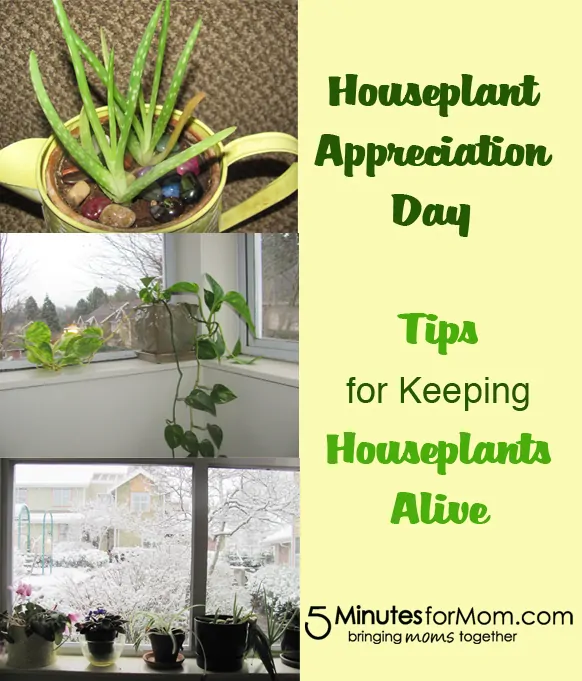 My Favourite Houseplants
1. Aloe Vera.  Aloe is a spiky, succulent plant that comes from Africa.  It grows to fill the pot you put it in.  My mom had an aloe plant that was several feet tall and several feet wide, with spikes as thick as her arm.  Most aloe plants you'll find in the store are about six inches tall, with spikes the width of your small finger.  My aloe plants have thrived wherever I put them and whenever I water them, perhaps because they like to be well-watered and then allowed to dry out before being watered again.  I'm also a huge fan of aloe because of its usefulness in treating burns, sunburns and other skin problems.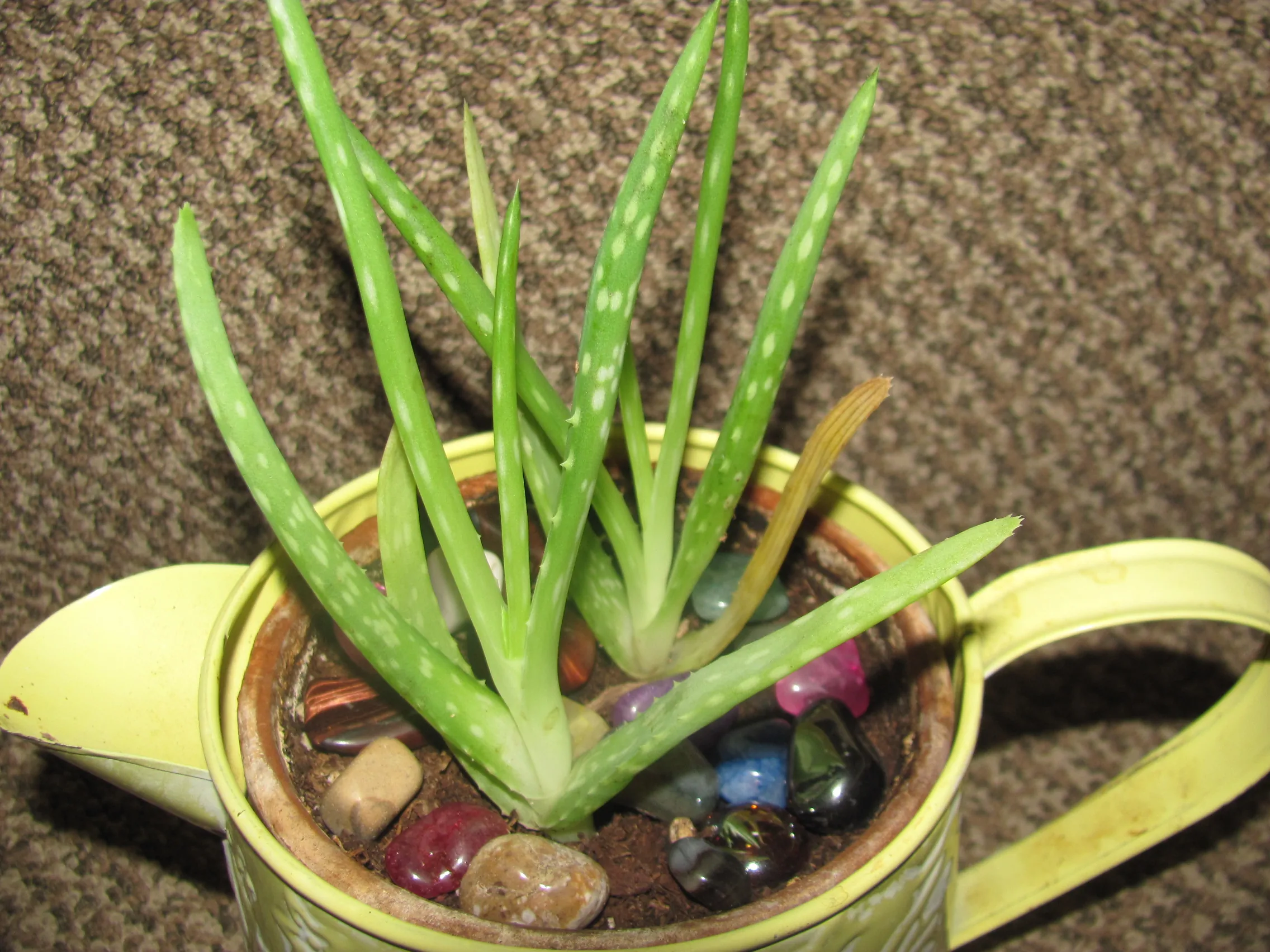 2. Cyclamen.  My husband first got me a cyclamen for one Mother's Day.  It grew and flowered and grew and flowered for a couple years, and then it slowly faded away despite my best efforts to care for it.  I stuck the pot in the back of my pantry and forgot about it for a few months.  Then, when I was rearranging the pantry, I noticed that there were half a dozen six-inch tall spikes of growth in the pot.  I put it back on the window and it grew leaves and flowers and flourished for a few more years.  Looking it up, I learned the cyclamen like a period of dormancy.  They have wide green leaves that are easy to pull off if they die and pretty flowers in a variety of hues.  It is a small plant that likes to be watered when dry.
3. Ivy.  Ivy is a leafy vine that grows wild in many parts of the world and makes a nice houseplant that can either be staked upright or allowed to hang down (depending upon your space).  Ivy plants like bright light.  Their leaves wilt if they don't have enough water (giving you hints about what they need) or turn yellow if they don't have enough sunlight.  Like the aloe and the cyclamen, the ivy likes having its pot dry out before being watered again and it should be planted in a pot with good drainage.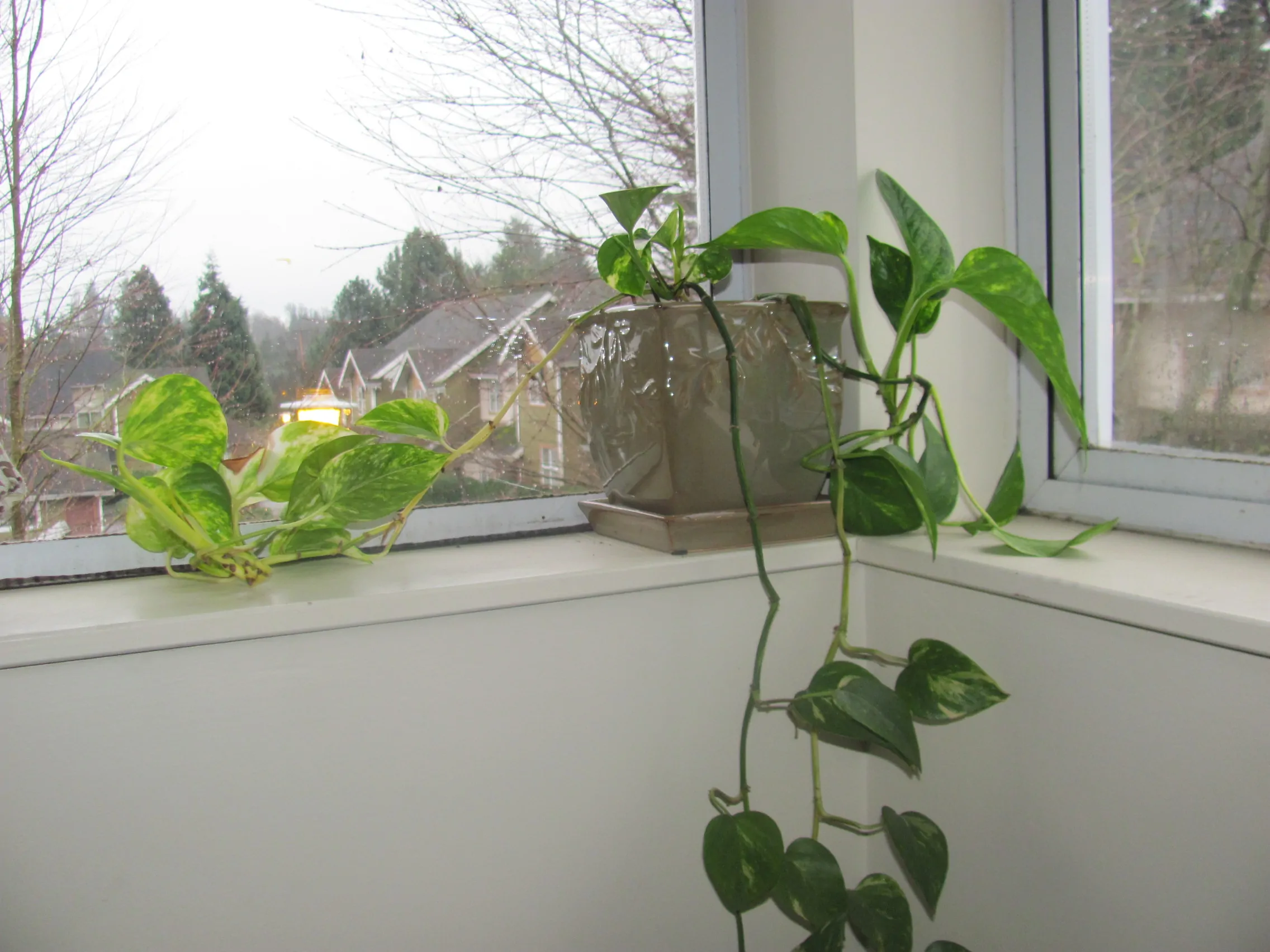 Tips for Growing Potted Plants
1.  Get your plants from a friend.  My most successful plants have been ones that I got from my aunt or mother-in-law.  These plants  seem hardier than those from a store.  If you have a friend who has a plant that produces babies (such as an aloe or a spider plant), ask for one of the new plants when it grows.
2.  Find the right place for the plants.  After my first apartment, I moved every year for three years.  I soon realized that it took a month or two in each new place to find the right spot for each of my plants.  If a plant wasn't thriving in the place I originally put them, I'd try it somewhere else.  Often the plant needed more or less light in order to thrive.  If your plant seems to be doing poorly, try relocating it.
What are your favourite house plants?  How do you keep them thriving?
Bonnie Way grows her house plants in Victoria, BC, where she and her husband are both students.  They have three daughters under six.  Bonnie enjoys reading, baking and rock climbing and blogs about her life as The Koala Bear Writer.