This post may contain affiliate links. Read my disclosure policy here.
I am truly excited for 2014.
2013 was a wonderful year and I feel that I did focus on my "one word" for 2013 throughout the year. That word was "Enjoy". My girls turned 6 and 8 years old during 2013 and I wanted to make sure I enjoyed as many moments as possible as the early years of their lives tick by. They are growing so quickly and I'm desperate to experience and remember as much as possible.
We've had a lovely year and I've spent many hours focusing my attention on enjoying life with them. At the same time, I was able to grow my business and reach many work related goals.
One Word for 2014
As I welcome in 2014, I am selecting my "one word" for the year to be "Implement".
I have so many ideas and projects churning endlessly in the design phase and I must step forward, push back fear of failure and IMPLEMENT!
As a former software developer, I often think of projects in phases with design and implement being two of the major steps. But the thing with moving out of the design phase and into implementation is that it is scary… the risk of failure becomes real.
But I need to embrace the opportunity to fail by stepping out of analysis paralysis and putting my plans into action.
Keep an eye out for some new projects to push into action as I start to implement more ideas in 2014.
Share Your New Year's Resolutions, Goals or "One Word" for 2014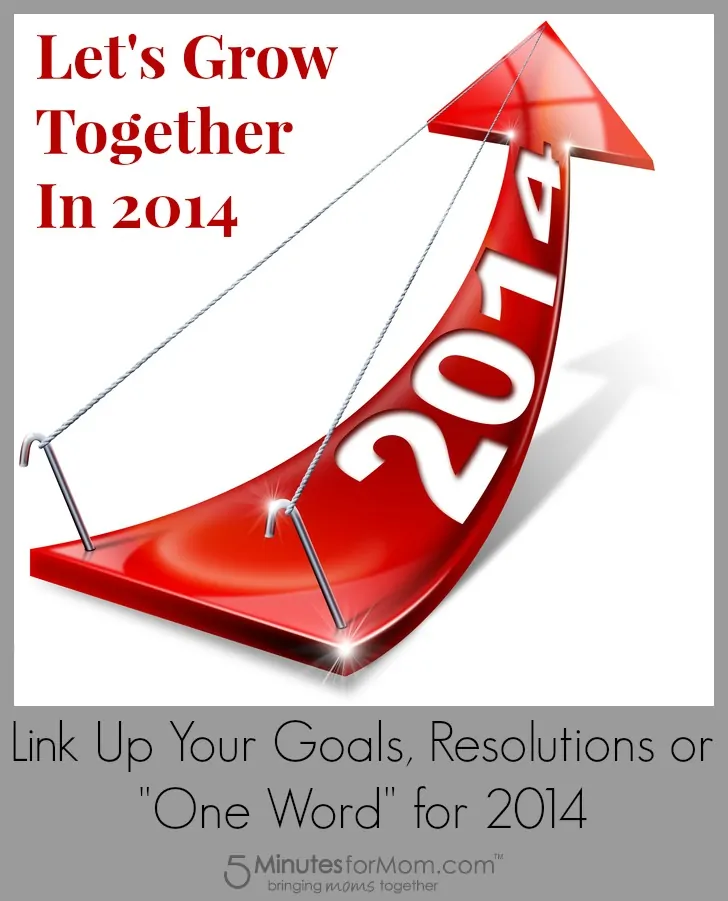 Have you chosen "One Word" or a set of goals or New Year's Resolutions for 2014?
Let's all grow together in the New Year. If you published a post sharing your intentions for 2014, add the url in the Linky List below. Otherwise, share in a comment. Then get inspired by browsing through others.
Add your link here…