This post may contain affiliate links. Read my disclosure policy here.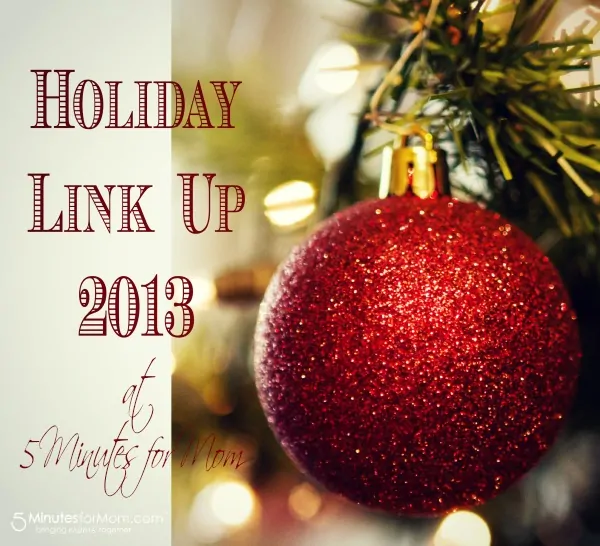 The presents are all unwrapped. the leftovers are in the fridge, and I am about to indulge in a pumpkin pie late night snack.
But before I pull out the pumpkin pie (again) and make a cup of tea, I wanted to post our annual Holiday Post Link Up.
While Susan and I, and all of our fabulous team here at 5 Minutes for Mom, do try to enjoy some offline time during the holidays, we mom bloggers have a hard time staying away for too many hours at a time, let alone not posting photos of our holiday celebrations!
I have already shared some photos from the Christmas photo shoot I did with Susan's kids and my kids last weekend. But tonight I thought I would post a few shots of my Christmas morning with my kids. As I wrote in a post earlier this week on holiday photo tips, my kids are far more excited about presents than posing for photos on Christmas. So I just try to grab some action shots as best as I can, knowing that I already have photographed them for Christmas portraits.
I barely had time to pick up my camera and take a quick photo before the kids began tearing open their gifts…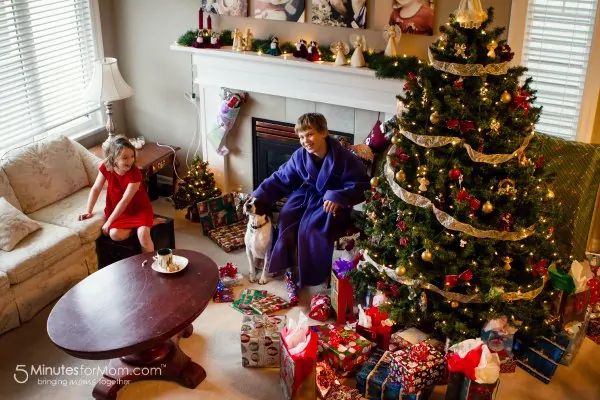 They had a blast of course…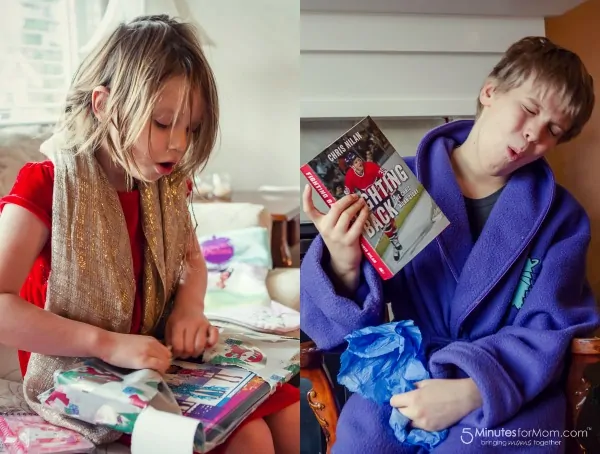 And with puppy dog eyes like this, our dog AJ was spoiled just as much…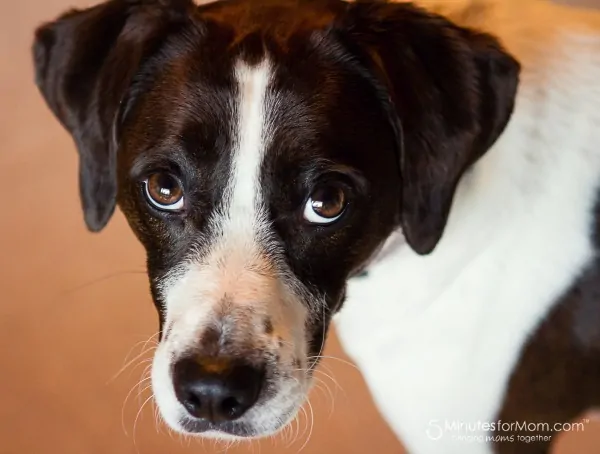 We had a wonderful holiday and we hope you all did as well.
If you posted about your holidays, we would love to have you link up and share your post. And of course, don't forget to jump through the linky and celebrate with new and old blogging friends…
Merry Christmas and Happy Holidays!!!