This post may contain affiliate links. Read my disclosure policy here.
Jenny shares her insights into this amazing new app that your kids are going to flip over this holiday season. If your kids LOVE Elf on the Shelf, then they will love the ElfXpedition App. We were compensated to write this post, however all opinions listed are those of the writer.
Christmas is right around the corner. There are many fun activities during this holiday season, but with all the busyness that also comes, it is often hard to find time for every activity. This year you can get your kids in the holiday spirit with the ElfXpedition app and provide them with an easy and fun Christmas activity.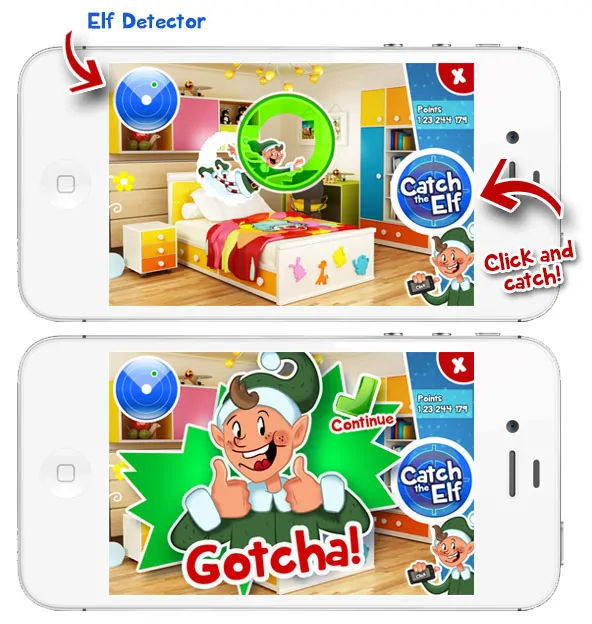 With the ElfXpedition app, kids can virtually capture Christmas! This is like the high-tech version of the traditional Elf on the Shelf game.
The 12 special elves each have a story to tell your child:
The Commander in Chief elf " General "
The Mechanic elf " Bumper "
The Happy elf " Smiley "
The Cooking elf " Chef "
The Foreman elf " Big Boss "
The Fashion Designer elf " Cut "
The Doctor elf " Doc "
The Chimney Inspector elf " Sweep "
The Teacher elf " Master "
The Technological elf " Geek "
The Air Traffic Controller elf " Maestro "
The Spy elf " Stealth "
Your child's mission is to capture as many Christmas elves as possible.  What a perfect game to entertain kids during Christmas shopping or long drives to Grandma's!
The more elves your kids capture with the app, the more points they earn and the more games and activities they obtain access to.
Some of the 105 games and activities included in the App are:
 Coloring pages (20 coloring pages to unlock)
Mazes (20 mazes to unlock)
Spot the differences (20 spot the differences to unlock)
Cool recipes (20 cool recipes to unlock)
Matching Games (5 matching games to unlock)
Puzzles (20 puzzles to unlock)
Many of the activities are even printable or able to be sent to friends and family via e-mail.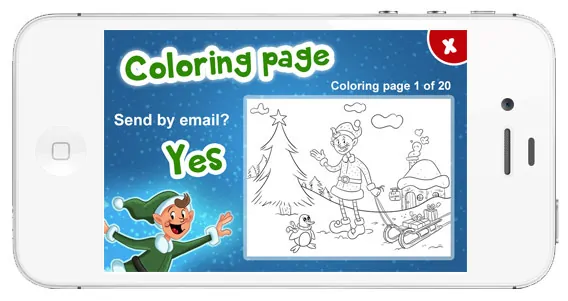 This App is currently available for iPhones.  You can read more at their website or facebook page.  Or, follow @ElfXpedition on twitter.

Have fun this holiday capturing the magic of the ElfXpedition!
Hi! I'm Jenny! I blog at www.thesweetstuff.blogspot.com all about my home, family (husband and sweet baby girl), being a mom, crafting, cooking, my faith in God, and more. I love the outdoors, living in a small town on the Central Coast and being a mom!

http://www.5minutesformom.com/wp-content/uploads/2013/11/Smile-Makeover-265.jpg