This post may contain affiliate links. Read my disclosure policy here.
This post has been sponsored and we were sent a review item, however all opinions remain those of the writer.
Jennifer here —
One thing I live for during the Christmas holiday is ornaments. Oh yes — I buy at least 2 or 3 new ornaments every single year. This year, my tree is graced with sparkly ornaments that we bought from Pier 1, JC Penney, and of course, my son's first ever Disney ornament. But the one I am MOST thrilled about — is this one that I got on Etsy from Robin's Joy Nest. Oh — how adorable is this personalized Christmas Tree ornament?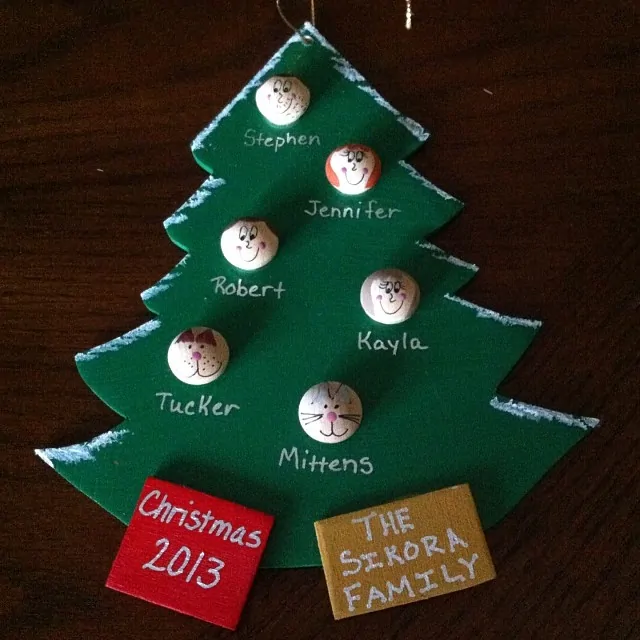 This little ornament has been a joy for everyone in our home! I love how sturdy it is and Robyn told me that she makes these right in her very own garage.
You design the Christmas ornament with each individual face and name, making a personalized family tree, including the dog or cat. Because I am a pet lover, of course I knew I was putting my animals on there! You get to personalize each family member with hair color, facial hair,glasses, etc.
Then you get to choose whether you want a house or a tree. I wanted a tree for mine, but the house is super cute too.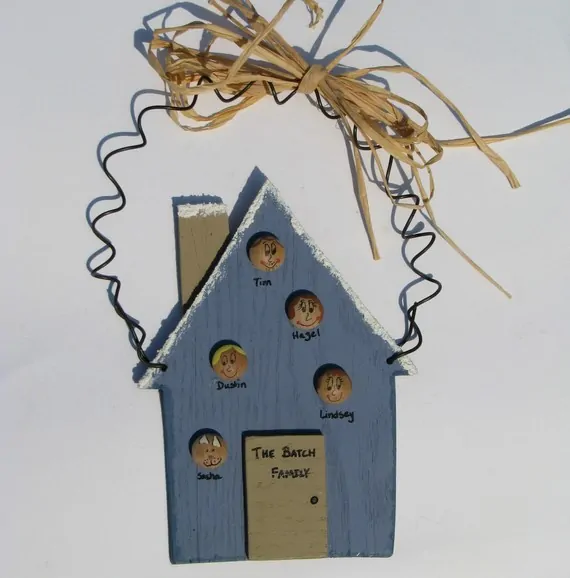 Ornaments start out at $12 and the price is determined by how many faces you have on your ornament.
This is the most unique gift I have seen in a long time. It is very thoughtful and if you place your order by December 12th, it is guaranteed to get a Christmas delivery.
Enter to win
One reader is going to get their chance to win an ornament for their home this year. Use the Giveaway Tools below to enter.