This post may contain affiliate links. Read my disclosure policy here.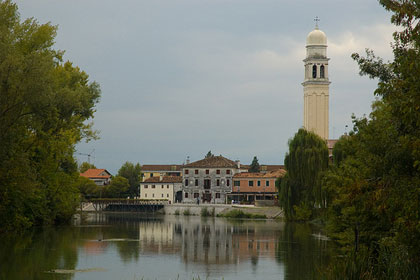 The town of Casier, Italy where my husband's family lives.
I still haven't had time to publish all my photos and videos from our 3 week trip… But I have some up at Flickr and a few videos on my Facebook account and I'll add more in the next few days.
Also, in case you missed it… I published a few photos in these posts about Julia and Sophia's Nonna and Nonno.
You can see more photos of the farm in these posts I wrote 2 years ago…
Farm Life in Italy
Our Time in Italy is Nearly Over
Now it's your turn…
Thanks to Uisce for creating Wordless Wednesday.
Technorati Tag: Wordless Wednesday


Written by Mommy Blogger Susan Carraretto, co-founder of 5 Minutes for Mom. Remember to sign up for our RSS Feed.