This post may contain affiliate links. Read my disclosure policy here.
Over the years my exercise routines have changed. Once a cardio machine and weight machine user, I progressed to exercising by taking fitness classes at a local gym.  Then, I quit the gym and took community exercise classes.  I've used videos at home and even created my own workouts using online sources.
Our interests, abilities, and availability are constantly changing when it comes to fitness. As parents, it is often difficult to find the classes we need, when and where we need them. Not to mention, trying to find the time to research gyms, classes, or workout routines.
That's why SweatGuru is the perfect fitness resource.  This website allows you to look for, schedule, and share fitness classes in your neighborhood!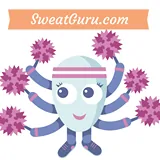 Simply type in the type of class you are looking for and your city and SweatGuru does the rest.
You can find class times, prices, and descriptions and you can search among classes or studios.  There is even information about instructors, maps, and contact information available.
Rather than googling for hours, you can do all of your fitness searching in one place with SweatGuru.
You can also share your findings via Facebook and get your friends to join you.
Whether you are looking to get fit or to share classes that you offer, SweatGuru is a simple-to-use and convenient tool for fitness lovers anywhere.
This is a website that I would love to use.  Whether you are trying to get into shape, maintain your ideal weight, train for a marathon, or try something new (Acrobatics or belly dancing?) SweatGuru can help you find the perfect class.
Visit the SweatGuru website to learn more, or follow SweatGuru on facebook, twitter, and instagram.
Enter to win
We are giving away 2 Sweat Guru t-shirts like the ones pictured below: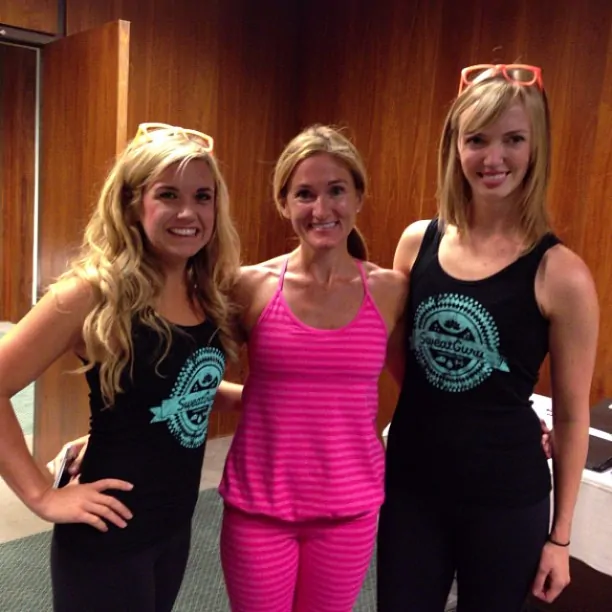 Use the giveaway tools form below to enter to win the size of your choice.
Hi! I'm Jenny! I blog at www.thesweetstuff.blogspot.com all about my home, family (husband and sweet baby girl), being a mom, crafting, cooking, my faith in God, and more. I love the outdoors, living in a small town on the Central Coast and being a mom!