This post may contain affiliate links. Read my disclosure policy here.
This is a sponsored post. I received a code to download the app and have been compensated for writing the post. My opinions are my own.

Do your kids have monsters on the brain? Whether they are cute furry movie monsters or ghoulish zombie Halloween monsters, here's a new app that will give them the chance to make their own monster. Some of the ways they can play:
record a voice for the monster
feed the monster and make it grow
use some funny effects
customize with different colors, faces, and creepy or silly accessories
The app is available now for apple devices at the itunes store. During the launch period, the Monsters Mixer app is free, so download it now. It's coming soon for android devices as well.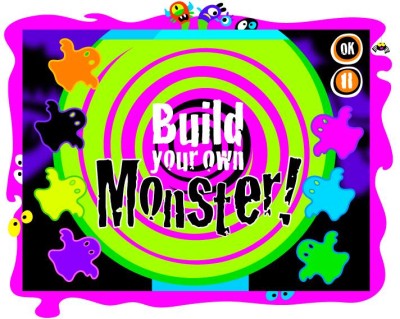 We downloaded it easily onto my daughter's ipod touch, and I handed it over to my 9-year-old son. I don't know about you, but I've given up trying to tell my kids how to download or navigate something. I sat beside and watched him as he swiped and went to town. He's probably on the upper end of the age range for the app, but he did enjoy it and said he'd like to play again. Younger kids might need a little more help, but I think it's something that kids 3- 10 could enjoy.
Take a look at the preview:
My son did turn off the creepy music. Some would think that makes it even cooler, but Kyle said it was "annoying." So, he turned it down and kept playing.
First, download the app at the itunes store, then like Monsters Mixer on Facebook www.facebook.com/MonstersMixer, then upload your pictures on the page, using #MonstersMixer, and add your name, age, and country.