This post may contain affiliate links. Read my disclosure policy here.
As you may know, we just returned from three weeks spent visiting family in Italy.
Since we've arrived home as September is closing her doors, we are very late catching the "back to school" bus.
Today I scrambled to find Julia something nice to wear to school that wasn't creased from a suitcase. I jumped in the car to take her to school, only to realize I hadn't put the car seats back in the car.
We arrived to her classroom fittingly late… hey she's missed three weeks, what's ten more minutes, right?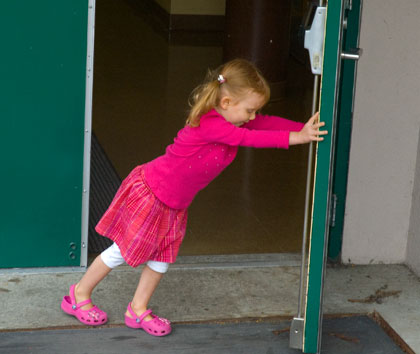 Thankfully, the last year has given her such confidence and independence that she settled quickly in amongst her new classmates and she barely looked up as I left. (A far cry from last years tears.)
After I left, I went and bought her a new school dress and a couple pairs of pants.
Then, once 3:00 hit, I picked her up and we went to buy her new ballet shoes, tights and body suit.
She still needs new shoes and a couple more dresses… oh, and I almost forgot… a gymnastics leotard. I'll have to get that tomorrow.
I still have suitcases to unpack, laundry to do… and oh yes, piles and piles of WORK!!!
So, tell me what you're up to.