This post may contain affiliate links. Read my disclosure policy here.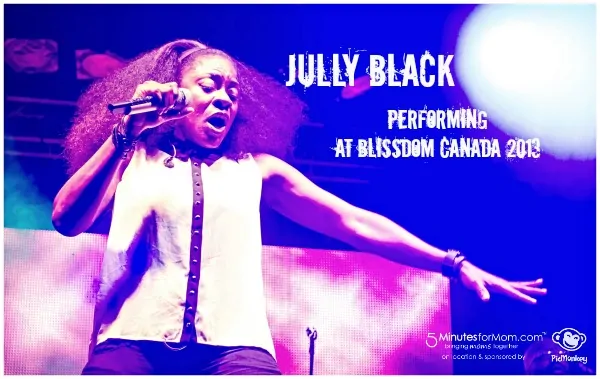 @JullyBlack Performing at @BlissDomCanada.
See more from #BlissdomCA on our Facebook page.
We've been editing our photos with PicMonkey. To learn tips and tricks for editing your shots, see our PicMonkey Resource Page.
What is Your Weekly Photo?
Mom Bloggers (and Dad Bloggers too!) post a photo on your site, link up and find others… Wordless Wednesday is tons of fun.
Leave the URL to your photo (clearly ours are never truly "wordless") and then visit others!
Link Up:
Thanks to Uisce for creating Wordless Wednesday.
Written by Janice, co-founder of 5 Minutes for Mom.