This post may contain affiliate links. Read my disclosure policy here.
We were sent review products and compensated to write this post, however all opinions listed are my own.
My whole family loves doughnuts. Every time we go to the bakery, we always come home with either a box of doughnuts, or at least two bags of doughnut holes. That can get pretty expensive, especially if you have a big family.
We had the opportunity to check out the new Pillsbury® Funfetti Lil' Donut Kits and make homemade donuts…without a donut pan or fryer.  Let me tell you, they are awesome!!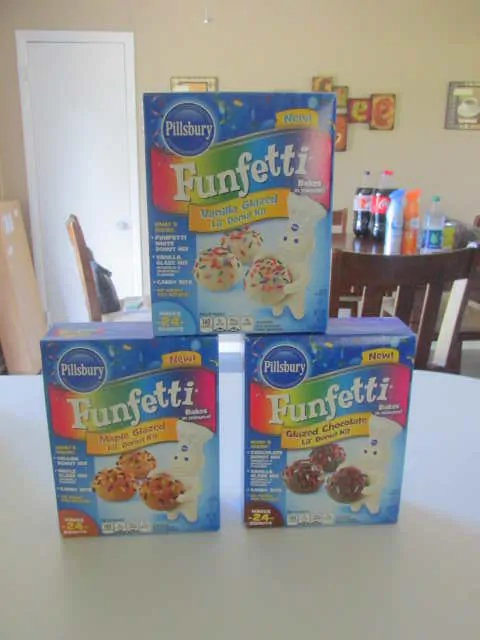 The Pillsbury Funfetti Lil' Donuts are easy to make and so yummy to eat!  Pillsbury makes it easy for the whole family to celebrate the big and lil' moments together in the kitchen with the Lil' Donut Kits.  The Pillsbury Funfetti Lil' Donut Kits include almost everything you need to make 24 mini donuts – just add butter, water and milk.
Not only are the Pillsbury Funfetti Lil' Donut Kits fun and easy to make, but there are 3 different flavors to choose from.  My personal favorite is the Funfetti Glazed Chocolate Lil' Donut Kit.  There is also the Funfetti Maple Glazed Lil' Donut Kit and the Funfetti Vanilla Glazed Lil' Donut Kit.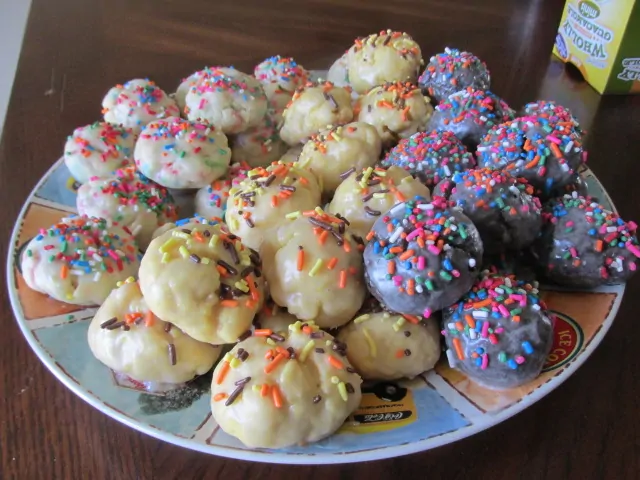 The Pilsbury Lil Donut Kits were great for me and my daughter to make together. She really loves baking with me and during that time, we always talk about life and how things are going.
Cooking with your kids is always a fun way to open the door to meaningful conversation. Here are my 3 tips to open that door so that the conversation can flow:
Don't think you have to comment on everything that your teenager says. Sometimes, they just need to talk through things. Let them.
If they feel comfortable enough, they will share their tough times with you. Don't judge them when they share. Listen with an open mind and then pray about how you can help them with that situation.
Make the environment one that is relaxed. Teens are more open if they feel like they are not going to be ridiculed.
From September 26 through November 27, you can visit www.PillsburyBaking.com to register for the Pillsbury Funfetti Lil' Donuts Pin It Promotion and pin or re-pin a  Lil' Donut image for a chance to win a $20K kitchen makeover!
©/® The J.M. Smucker Company. Pillsbury is a trademark of The Pillsbury Company, LLC, used under license.