This post may contain affiliate links. Read my disclosure policy here.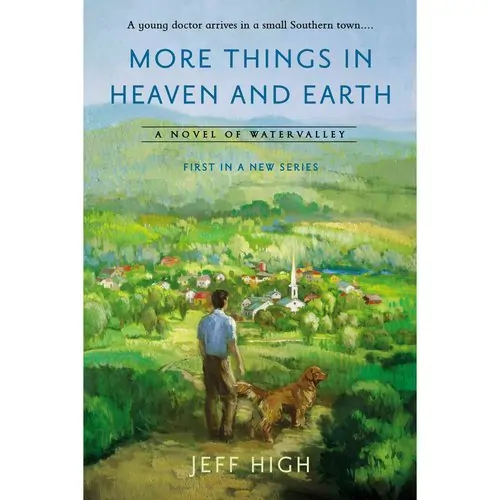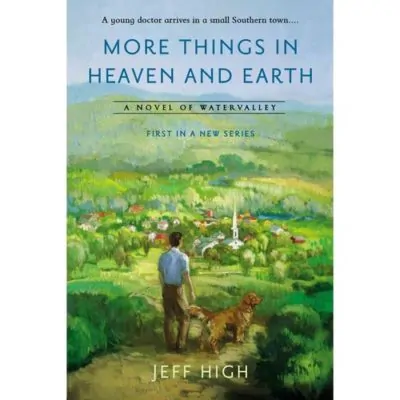 Are you a fan of James Herriot? Jan Karon's Mitford? Patrick Taylor's Irish Country Doctor? If you answered yes to any of these, then have I got a new series for you. More Things In Heaven and Earth is a new book by Jeff High focusing on the small town of Watervalley, Tennessee.
Watervalley has been without a town doctor for some time, so they decide to try to recruit one to come and serve for at least a few years by promising repayment of their student loans. Luke Bradford isn't thrilled by taking the small-town post, believing that his brains and skills can be used elsewhere, but he has no family ties of his own, having recently lost the aunt who raised him when his parents were killed in an accident when he was a child. His father was the doctor in a small town, and so that's probably one reason that Luke feels that he should pursue it.
He feels like a misfit, but despite that, he finds himself being charmed by the town and its people. He might not be so much charmed as surprised, especially when he finds a couple of people who seem to hold their own to his intelligence. One is a surly loner and the other is the woman who has been hired to be his housekeeper and cook.
More Things In Heaven and Earth: A Novel of Watervalley is a sweet, comforting book. It's a clean read, not containing any sexual content nor swearing that I remember (There could have been an isolated use). If you were drawn into any of the series I mentioned above, featuring strong settings and quirky characters and sweet stories, or if this description sounds like the kind of book you like, then I can highly recommend this new series. The second book is due in October 2014, but you get a hint of what's to come at the end.
Enter to win
Start off by entering your name and email address in the widget below. Then just follow the instructions to earn one or several entries.