This post may contain affiliate links. Read my disclosure policy here.
We were provided a review copy in exchange for this post. All opinions listed however are our own.
The final installment in the trilogy has finally made it to Blu-ray, DVD and Digital Download — in both 3D and 2D movies.
For those of you who have not seen it in the theater, now is you chance to see it. For those who have seenIron Man 3 in the theaters, now is your time to see it again.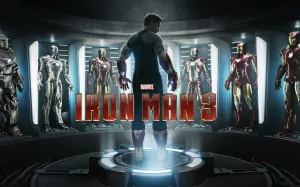 I had a chance to sit down with my family and check out the Blu-ray version provided by Disney Home Entertainment. In just this regular version you get: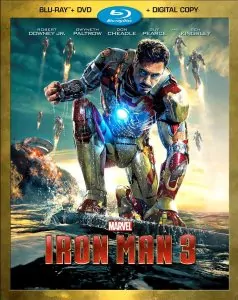 Marvel One Shot: Peggy Carter – Want to know more about Captain America's love interest? Watch this 15 minute feature to find out more.
Featurettes – Iron Man 3: Unmasked, Attack on Air Force One and Behind the Scenes: Thor, The Dark World.
Deleted & Extended Scenes – Many!
Gag Reel – 5 Minutes of fun.
Commentary Track – with Shane Black and Drew Pearce
Sneak Peeks – Trailers for Thor 2 and the new Disney XD/ Marvel Animated series.
Don't forget to watch ALL the way to the end of the credits people! Remember, there is always a cool little nugget at the very, very, end and this one is definitely a lead in to something new.
Here are some hilarious outtakes and bloopers from the movie.