This post may contain affiliate links. Read my disclosure policy here.
We were compensated to write this post and share these amazing new Caress fragrances with you, however all opinions remain those of the writer.
Last night, my husband commented on the scent that drifted through the air as I passed by him.
"Hey babe, you smell really good. What is that?"
"Oh — it's a new scent from Caress. It's my body wash."
"Really? Body wash smells that good? It smells just like perfume."
I smiled as I walked off. To know that he will be thinking about how I smell all day long makes me happy. It means I will be on his mind most of the day.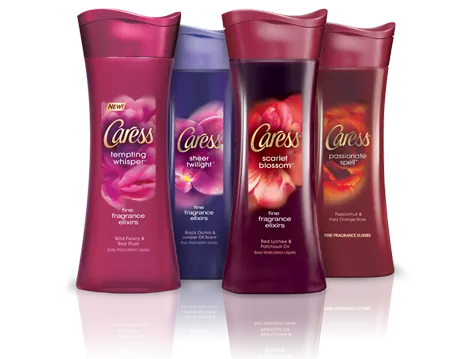 Caress Body Wash has 4 fine fragrance scents that are just simply amazing. Those scents are:
Sheer Twilight Black Orchid & juniper Oil
Scarlet Blossom Red Lychee & Patchouli Oil
Passionate Spell Passionfruit & Fiery Orange Rose
Tempting Whisper Wild Peony & Red Plum
I was sent the Tempting Whisper Wild Peony & Red Plum to review. Caress® Tempting Whisper™ is a finely fragranced body wash with the scent of wild peony and red plum. This alluring fragrance, inspired by exotic blossoms at the peak of their bloom, lingers on your soft skin long after you step out of the shower.
I love that this fragrance is not overpowering. It is light, soft, and extremely alluring in scent.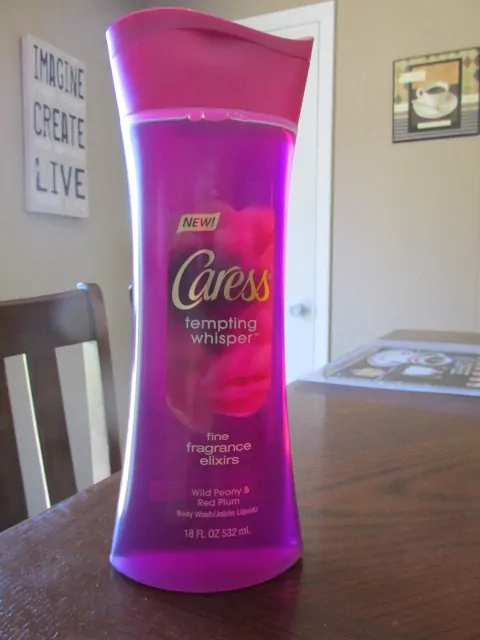 As soon as it arrived, I opened the top to get a whiff. Seriously — if the scent does not grab me from the bottle, I am not using it. I really loved how it smelled, so I knew I would like how it smelled on my skin.
Like I said, my hubby approves — and that is all the proof that I need that it is an amazing scent!
What's Your Favorite Caress® Fine Fragrance Scent?
Join the conversation! Use the following hashtags to let us know your favorite scent via Twitter:
#TemptingWhisper
#ScarlettBlossom
#SheerTwilight
#PassionateSpell
Just sharing your favorite scent could help you win a Wal-Mart gift card valued between $25-$100.
Here is how it works:
Tweet out which fragrance is your favorite using the hashtag above. Each week through October starting this Friday, winners will be chosen to receive Wal-Mart Gift Cards.
Use the Rafflecopter form below to record your entry.
So — which fragrance would be your choice?