This post may contain affiliate links. Read my disclosure policy here.
This post has been written by 5 Minutes for Mom contributor, Teresa. 5MFM was compensated to write this post, however all opinions listed are my own.
 I have been writing about the AT&T Unite mobile hotspot for the past couple of months and I thought it time to explain exactly what a mobile hotspot is and how it can help you.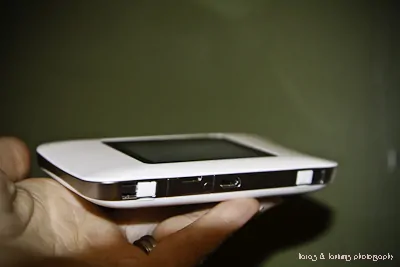 The AT&T Unite mobile hotspot is simply an all-in-one portable broadband device that allows my family and I to share high speed, safe, secure, 4G broadband connections over a wi-fi signal that is dedicated to us.  The AT&T Unite mobile hotspot is a self contained device with a rechargeable battery. I simply power on the Unite unit and my family and I have high speed, secure internet access wherever we are. No wires. No ports needed. No dial-ups. No hassle.
I don't know many families who do not have a wireless router or access point in their home or at their place of employment that they utilize. Imagine the ability of that access you can take with you wherever you go. Connect to the internet where you go. Pretty awesome, right? That is exactly what the AT&T Unite mobile hotspot is.
Today just about every type of device has wi-fi capability. We have iPod Touches, cell phones, printers, Nintendos and even my camera is a wi-fi device. All of our devices can now have the advantage of the Unite. We can use our devices when and where we want. My children used to make me wait in our garage before we left our house because something has not quite finished updating. That is a thing of the past, we are never untethered.
The AT&T Unite enables our family to connect up to 10 devices at once to access the internet wirelessly sharing our 4G wi-fi network. Our laptops, cell phones, iPod Touches, tablets, Nintendos, printer, camera and even my husband's Kindle can all be connected. We have peace of mind that we are on a safe, secure connection with the AT&T Unite.
If you are like my family, you've been using your wi-fi at home or at work to connect to the internet for at least a couple of years now. One really can't beat having a wi-fi at home. It has amazing ease of use and everyone remains secure on the internet. Imagine this ability in your car, or at church or waiting in the school pickup line.
Most cell phones today have 4G broadband networks, however, they do come with limitations. Wouldn't it be great to use your cell phone on your own mobile hotspot and save on your pocketbook. One simply has the advantages of wi-fi and on a 4G network with the AT&T Unite mobile hotspot.
The battery life on my Unite is approximately 10 hours with continuous use. My laptop doesn't even last half that amount of time. The Unite is small enough to fit in my back pocket and comes right along with all our other devices. We have had the Unite hotspot for a few months now and I grab it whenever we leave the house now. If I forget, my children are right there to remind me to bring it in my purse. It's hard to remember how I existed without my Unite hotspot.
For more information, visit att.com/Unite or connect with WiFi Family on Facebook.
Teresa is a family lifestyle photographer who is happy homeschooling her three children in the Christian classical education theory in the suburbs of Chicago. You can find her on her blog Tiaras & Tantrums or on Twitter as @tiarastantrums.