This post may contain affiliate links. Read my disclosure policy here.
We have been compensated in exchange for telling you about this service, and Touchdox has provided the $50 prize.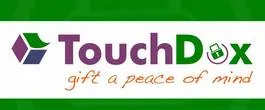 My daughter turned 15 this month. That means that she is foaming at the mouth to get her learner's permit. Here in Texas, you can get it as soon as you are 15, and every day that goes by drives her crazy (no pun intended, really). I knew that I needed her birth certificate as well as her social security card to apply. And the bad news is that I was pretty sure I didn't have them. I looked everywhere I thought they might be, with no luck. So I paid to get a new birth certificate sent, and I went and waited in line at the Social Security office.
TouchDox would have helped me manage those documents better and have backups on hand. Here's what you can do with TouchDox:
• Upload, Manage & Search your documents from anywhere
• Digitize paper documents
• Manage and track paper documents
• Alerts & reminders
• Safe, Secure and Easy, as easy as 1-2-3
TouchDox serves as a virtual personal assistant—helping you to manage digital and paper documents, even providing reminders when certain documents like bills need to be addressed.
Available as an online file system, a web app, mobile app for Android devices, and now the iPhone, you can get peace of mind that your critical documents are safe, secure and accessible at a moment's notice.
With this program, you can add the physical location of your original copy, add alerts (which can be attached to any documents) and scan documents instantly from your phone, and many other features which not only will save you time, but will help you organize and access your documents better.
If you sign up for Touchdox between now and September 30, you will be entered to win an ipad mini. They are giving away one every 48 hours, so sign up now.
Enter to win $50 right here, right now
Touchdox is offering one of you $50 in Paypal cash! To get started and enter this giveaway, enter your name and email address in the Giveaway Tools Form below.