This post may contain affiliate links. Read my disclosure policy here.
We were compensated by Lunchbox to write this post however all opinions listed are our own.
If you missed it, this past Friday was Friday the 13th. Indeed it is a very freaky day, where we walk around on egg shells wondering what "weird thing" is going to happen to us. I can tell you that mine was a peaceful Friday the 13th as I finished my vacation. For the Monster High Doll collection though, the day was very special as Catty Noir made her grand entrance into the collection of cute themed dolls.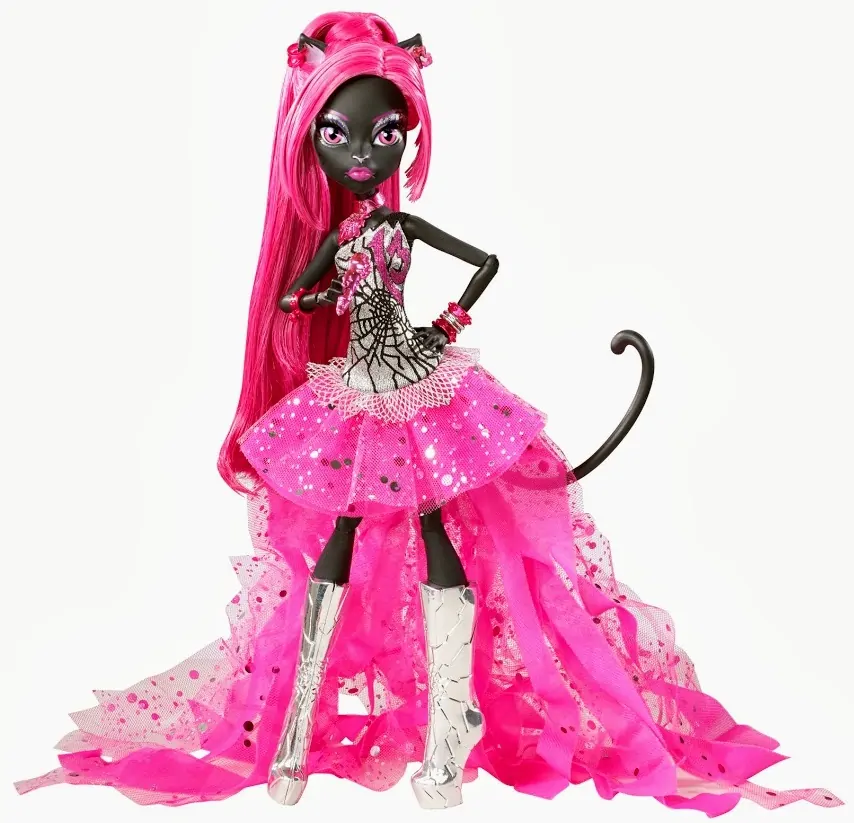 About Catty Noir
All ghouls will shout Me-wow over the coolest werecat on campus. Since her debut on Friday the 13th, the superstitious Catty Noir has been a hissing-fit of glitz and haunt cattoure. The newest character – and pop star – at Monster High has sleek black skin that blends right into the night for secret feline fun and is also dressed to impress for day play or out-on-the-town adventures with her BFF (beast friends forever).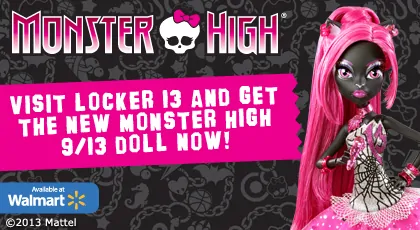 She's rocking a hot pink tulle skirt with jagged layers, fierce flounces and a silver bodice emblazoned with a creepy cool spider web and bold lucky number thirteen. Her shiny silver knee-high boots, long magenta mane, multiple cat ear piercings and hip arm bangles complete her sensationally cat-hip ensemble.
This fall, all the ghouls and guys from Monster High will have a new movie out on blu-ray and dvd. I will have more info about that on September 26th, so be sure to stop back by to find out more.
What is your favorite Monster High doll?