This post may contain affiliate links. Read my disclosure policy here.
This post was written by 5 Minutes for Mom contributor, Jennifer D. We were compensated to write this post, but as always our writer's opinions are her own.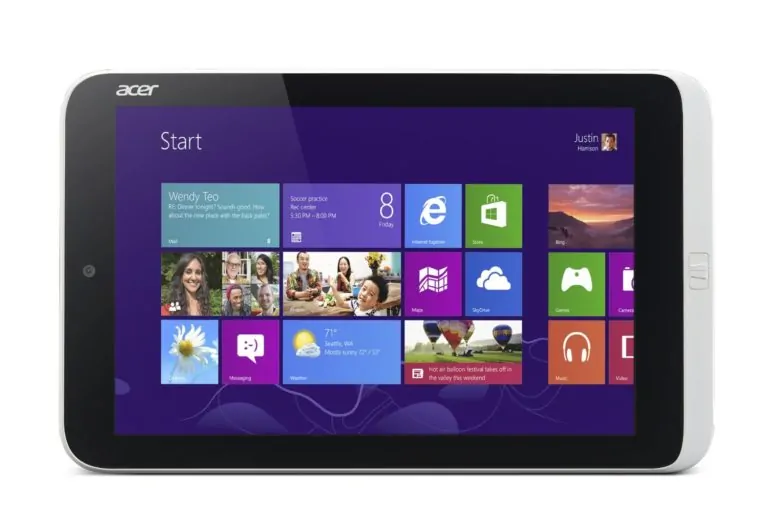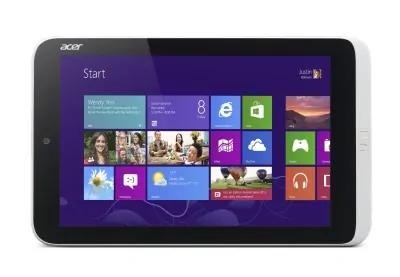 I bought a new laptop just over 2 years ago. I seriously considered getting a tablet at that time. I loved the idea of portability and a size small enough that I could keep it with me all the time. I wanted it to work as a smaller lighter laptop, effective for checking email and working on blog posts when I was on the go. In the end, I opted for another laptop and decided to make sure it was light, so I didn't mind carrying it when I was traveling, because I decided it wouldn't do what I wanted to.
Flash forward to the present. My husband is now looking to replace his laptop, and he started having the same thoughts I did. Things have changed a lot in two years!
If the Acer Iconia W3 tablet had been around, I think I might have been sold, and I think that's the direction we're going to go when we replace our second laptop. It truly has the functionality of a PC, including the pre-installed Microsoft Office suite.
My old college roommate just sent her oldest daughter to college (Let's not talk about how we're not old enough for that reality!). She said she bought a Windows tablet, because she'll use it for her textbooks.
The technology world changes quickly, as the rise of tablets proves, and the differences in their functionality from the last time I looked into them until now.
From the Manufacturer:
The World's First 8" Windows Tablet — The Acer® Iconia W3 Series puts desktop PC productivity in a tablet, so you can work on the go more conveniently than ever. At 8.1″, it is compact enough to hold in one hand, yet sports a screen big enough for comfortable viewing. With Microsoft Office Home and Student 2013 and sporting 8-hours of battery life, this tablet keeps you in touch and productive while travelling, at work or play. Rounding out this premium mobile-productivity package are Windows 8 and a robust Intel® processor.
Enter to win!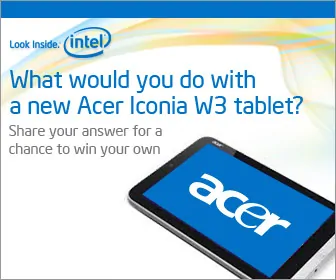 Click through this link first to read about the tablet and then answer the question, "What would you do with an Acer Iconia W3 tablet?"
After you browse the product page, enter your email address in the Giveaway Tools widget to get started.