This post may contain affiliate links. Read my disclosure policy here.
TOYS, TOYS, TOYS!!!
When I was in Chicago last month for BlogHer, I had the chance to attend The Big Toy Book's Sweet Suite toy event hosted by Charlene (@CharChronicles), Joey (@JoeyFortman) and Laurie (@ToyinsiderMom), featuring the latest and greatest toys from a huge variety of toy companies. It was toy toy crazy! (Ok – I have listened to Teen Beach Movie too much this summer. For all of you parents who also have those songs stuck in your head, you will catch that reference. lol)
It is always exciting to see what new kids toys our favorite companies are coming out with — and get a head start on figuring out what we will be adding to our Christmas shopping lists.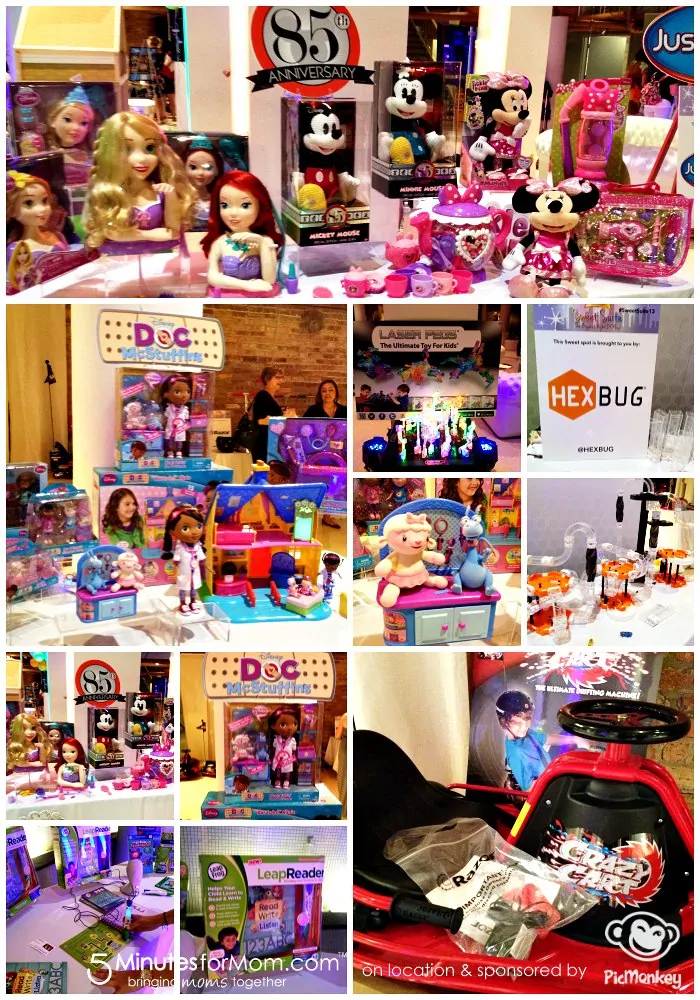 With 44 companies showing off their latest toys, there was so much going on. Read on to get links to all of the companies' Facebook pages, but here are a few of my favorites:
Shortly after I got home, this box of samples arrived at our door. Wow! Thanks so much to all the sponsors – it is great to get a closer look at some of the toys featured at Sweet Suite 2013. I will be wrapping a bunch of them up for Olivia's birthday next month and I know she will be thrilled! And for the toys that don't fit my kids' age range, I will be gifting to friends or donating. Happy happy kids!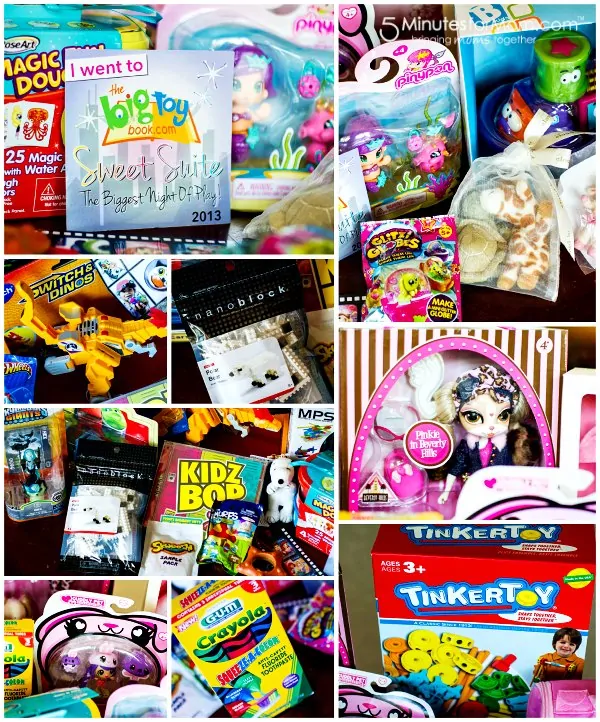 Incredible Toys, Incredible Sponsors…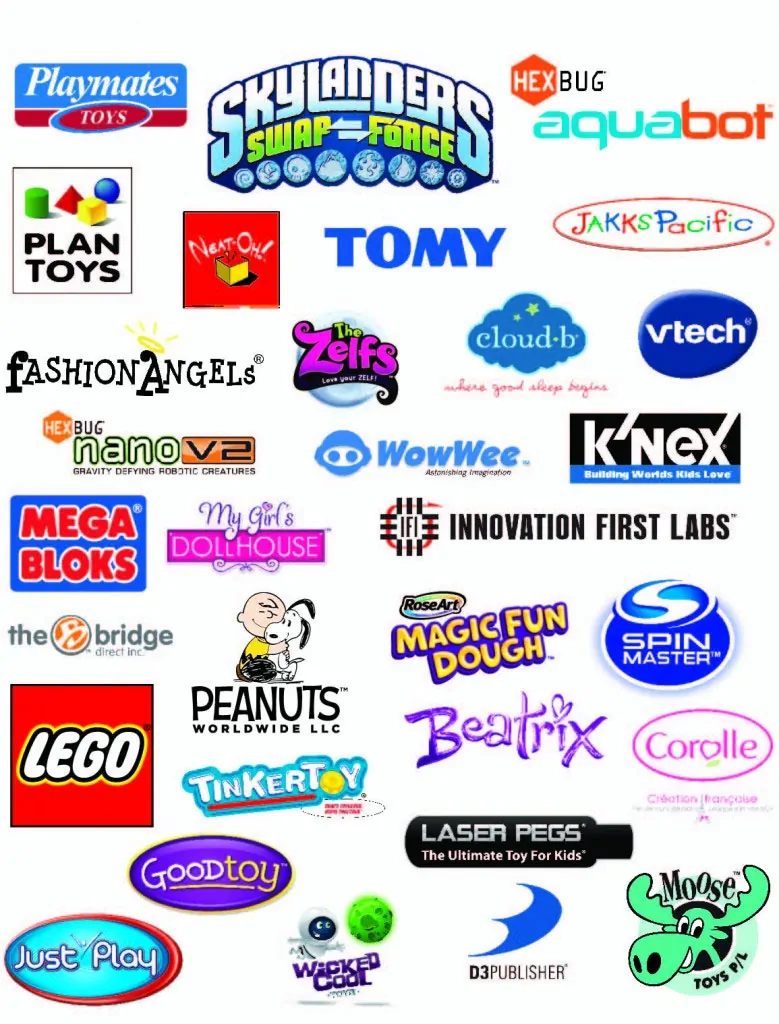 Want to get to know these fabulous sponsors and their toys better?
Follow The Sweet Suite sponsors on Twitter…
Like the Sweet Suite sponsors on Facebook…
Skylanders Game
The Beatrix Girls
B Kids
Boogie Board
Cloud b
D3Publisher
Delta Children
Disney Reads
Element Associates
Fashion Angels
GameTruck HQ
My Girl's Dollhouse
Hasbro
Hexbug
Jakks Pacific
journeyBee
Just Play
Kahootz
Brew Over Ice
Kmart
K'NEX
Kurio Tablet USA
Laser Pegs
LeapFrog
LEGO
ZipBin® designs by Neat-Oh!®
The Ohio Art Company
Peanuts
Pinypon
Playmates Toys
Postable
Razor Worldwide
Mega Bloks
Skwooshi
Spin Master Games
Shari's Berries
Tengrade
The beachhouse USA
The Bridge Direct
Tomy
VTech Toys
Woozworld
WowWee
The Zelfs
And, you can find videos from Sweet Suite on The Big Toy Book's YouTube channel…
Bloggers, if you published any posts or photos about BlogHer13, you can link them up in our BlogHer13 RoundUp.
We're thrilled to feature our friends at PicMonkey as sponsors of our BlogHer13 related content. We are editing all of our BlogHer 13 photos in PicMonkey and sharing them on Twitter, Instagram and Facebook. Thanks PicMonkey — we love you guys!

To help you become PicMonkey wizards, and to help you share your PicMonkey wizardry secrets, we've created a PicMonkey Resource Page full of free tutorials, tips and tricks, as well as a LINKY for you to link up your own PicMonkey posts.
Written by Janice Croze, co-founder of 5 Minutes for Mom.
Please Note: Janice attended Sweet Suite 2013 and received toy samples. We were not compensated or required to write this post or promote these products.