This post may contain affiliate links. Read my disclosure policy here.
Master the magic of PicMonkey's Clone Tool and make stuff disappear from your photos…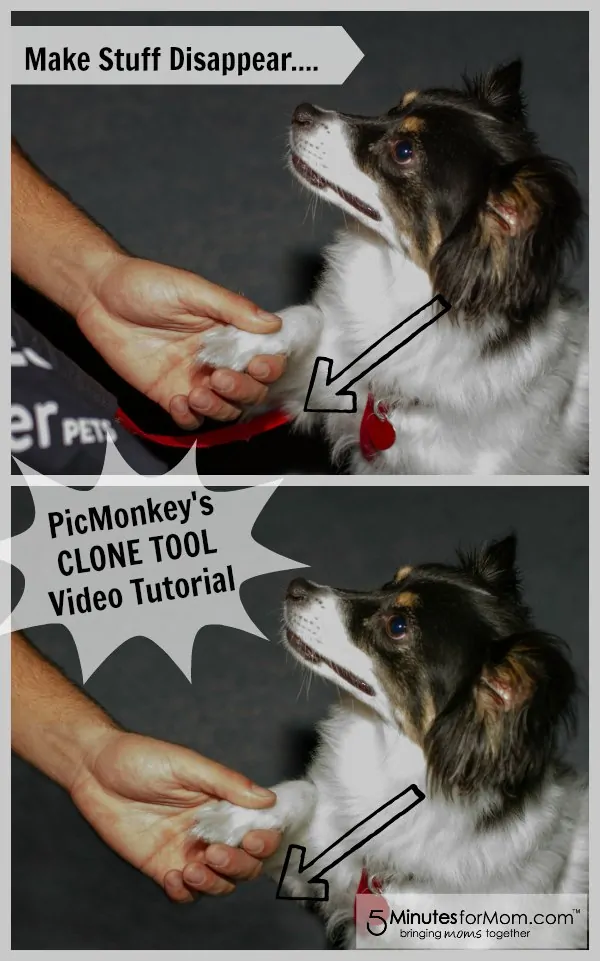 From photobombing heads to unwanted objects, some photographs need a little de-cluttering. The fantastic news is that PicMonkey's robust clone tool can do an impeccable job of cleaning up your photo and putting the attention back where it deserves.
With just a bit of practice, you can become a clone tool master and make objects disappear so well no one will ever know a certain monkey helped you out.
In this PicMonkey VIDEO Tutorial, I walk you through the entire process of removing an object with the Clone Tool at PicMonkey.com, including how to use the eraser tool, fade tool, source tool, and more…
Clone Tool, Step by Step
PicMonkey's Clone Tool is located under the EFFECTS tab. Once you are in EFFECTS, scroll down to the bottom and you will find CLONE. The Clone Tool is part of the Royal Membership features.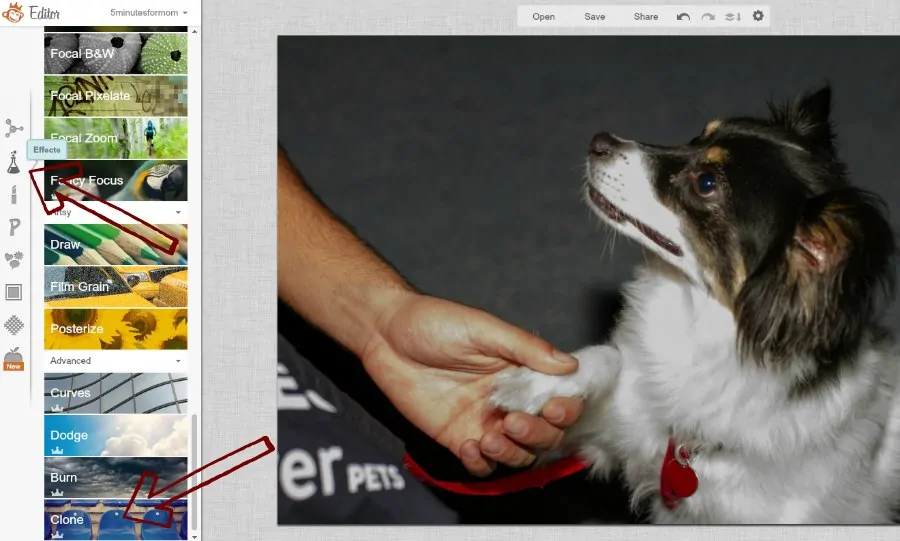 When using CLONE, the key to cloning quickly and effectively is paying attention to your SOURCE, the area in the green circle from which PicMonkey is cloning. Once you have selected your source, you can drag and paint away all of your problems… Oh, if only life were as easy as PicMonkey…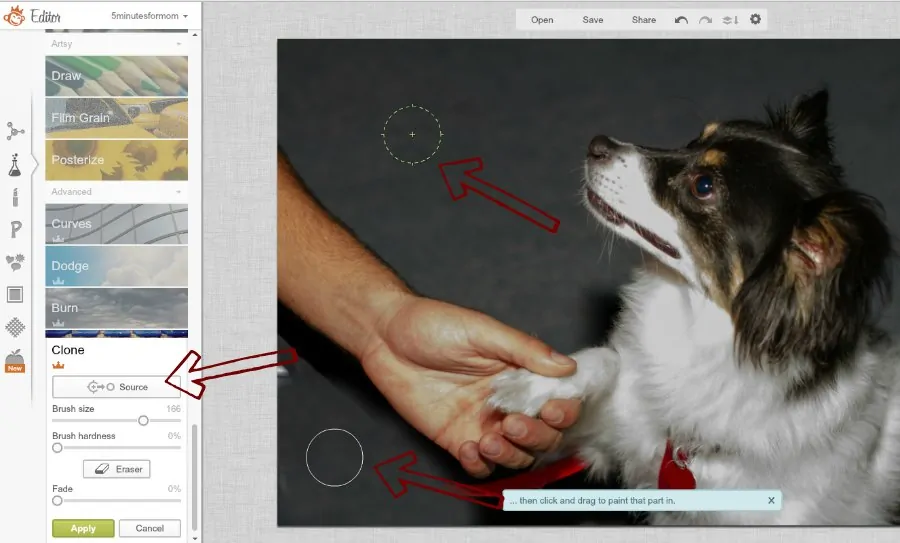 To make everything just perfect, you can use the ERASER tool and the FADE tool to fix any mistakes. Not that you make any mistakes of course. But I do make some once and awhile.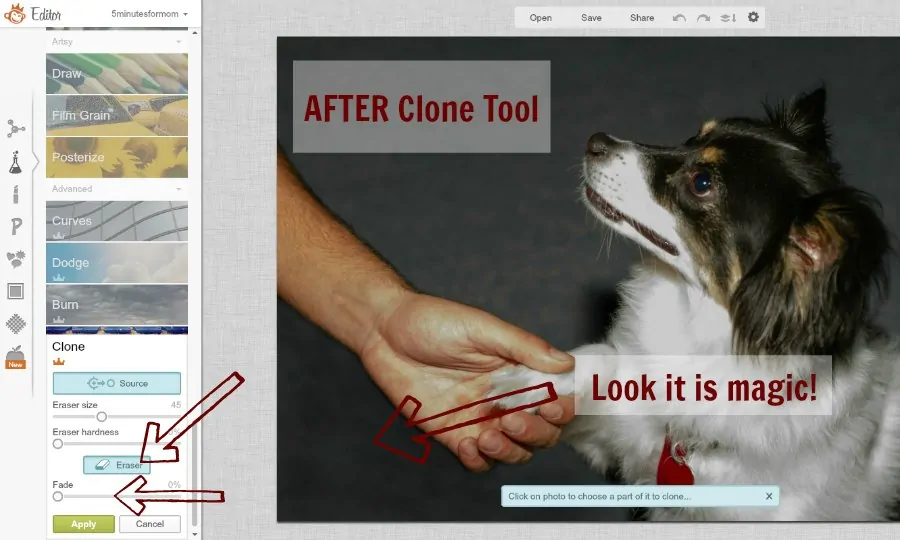 And ta da! You are done! Bothersome object is gone and you are a master photo editor. No photobomber can get in your way now…
Watch the VIDEO Tutorial
NOW, if you want to see that all in real time, click over and watch my PicMonkey VIDEO Tutorial, where I walk you through all of my changes and even my mistakes and erasing…
For more FREE PicMonkey Photo Editing Tutorials
To help you along your path of mastering PicMonkey, and to help you share your own PicMonkey tips and tutorials, we've created a PicMonkey Resource Page full of free tutorials, tips and tricks, as well as a LINKY for you to link up your own PicMonkey posts.
AND –> JOIN US this Wednesday at 10am Pacific/ 1pm Eastern on our #WAHMStrategy Google+ Hangout, "How To Use PicMonkey To Improve Your Photos and Website Graphics" for a special hour dedicated to PicMonkey.
Have fun and may you and the Monkey make magic together forever…
Written by Janice Croze, co-owner of 5 Minutes for Mom and owner of Janice Croze Photography
Please Note: PicMonkey sponsored our BlogHer 2013 coverage here at 5 Minutes for Mom. We love PicMonkey and we are so grateful for their support and their appreciation of the mom blogging community. As always, our opinions are 100% our own.