This post may contain affiliate links. Read my disclosure policy here.
5M4M contributor Jennifer Donovan is here to share about Unpakt.com, a moving company comparison tool. This is a compensated review.
I recently got together with some old friends, one of whom had just sold his house. "Where's the new house?" someone asked.
"About a mile away," he answered.
"Local moves are the worst!" this military wife advised. "You think you can just take everything over in small loads, and so nothing gets packed correctly, and it takes forever."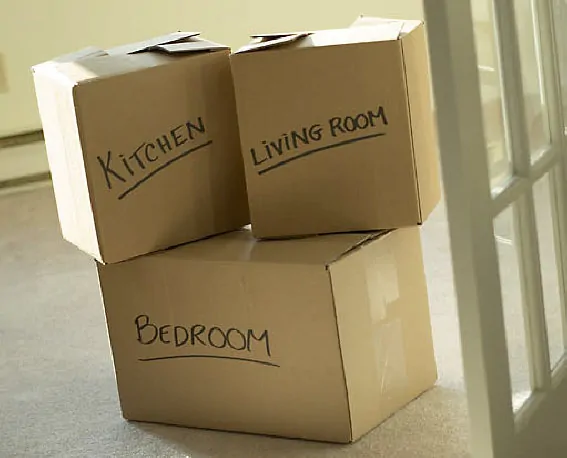 He went on to say that they were doing it right. Everything was being wrapped and boxed to get ready for the short move.
Not including my first move from apartment to a house two miles away, we've moved four times, and they've all been very long distance moves. Each one has also been a corporate move, meaning we had the luxury to do it right. Everything was wrapped and packed by professionals. We didn't have to beg our friends to move our heavy steel-frame sofa from one house to the other. We didn't have people dumping the silverware drawer into a box, trying to be helpful.
I am so glad that we were able to do it right. It made what could have been a nightmare, more bearable. Having a husband that is a motivated unpacker is also very helpful.
Even though they were corporate moves, we still had many decisions to make, sometimes even choosing the moving company. And that's the hard part. Who has the time or energy to make numerous phone calls and compare what's being offered? That's where Unpakt.com comes in.
Unpakt is the first digital application for moving price comparison. You can get all the information in one place.
You can compare prices, services, and read user reviews, and book online
Get a price guarantee. As long as your specifications don't change, the price won't change either.
Save 5% on your next move! Enter code: 5MIN when booking your move on Unpakt.com.
Who will you use on your next move? Let Unpakt help you on your move.