This post may contain affiliate links. Read my disclosure policy here.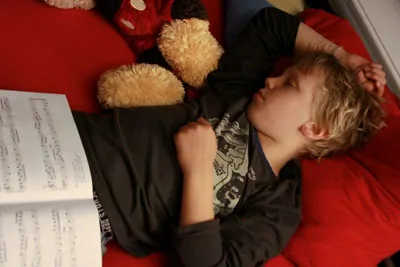 Jackson with his new Grade 2 Suzuki Piano book.
I went in to turn off Jackson's light the other night and found him asleep with his music book and his Suzuki CD playing in the background. We had just picked up his new grade 2 book at the store that day. So adorable — I had to take a picture!
PS – I asked Jackson's permission if I could post this photo since he was sleeping and in his PJs and all. He is such a great sport. At first he said, "You are NOT posting that picture." And I was, "Ohhh, but Jackson it is so fabulous!" And he is such a great kid, he just laughed and said, "Ok!"
THANKS Jackson! 🙂
Now it's your turn…
Thanks to Uisce for creating Wordless Wednesday.
Technorati Tag: Wordless Wednesday


Written by Janice.
Remember to sign up for our RSS Feed.