This post may contain affiliate links. Read my disclosure policy here.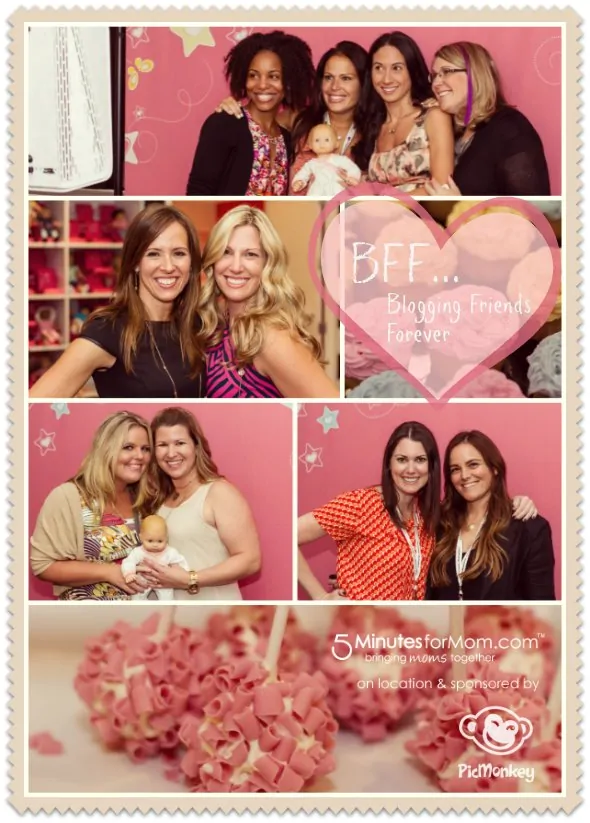 Blogging Friends — the best part of blogging conferences!
We love our blogging friends, new and old! If you posted about #BlogHer13, make sure you link up in our
#BlogHer13 linky
.
We're thrilled to feature our friends at PicMonkey as sponsors of our BlogHer13 related content. We are editing all of our BlogHer 13 photos in PicMonkey and sharing them on Twitter, Instagram and Facebook. Thanks PicMonkey — we love you guys!

To help you become PicMonkey wizards, and to help you share your PicMonkey wizardry secrets, we've created a PicMonkey Resource Page full of free tutorials, tips and tricks, as well as a LINKY for you to link up your own PicMonkey posts.
What is Your Weekly Photo?
Mom Bloggers (and Dad Bloggers too!) post a photo on your site, link up and find others… Wordless Wednesday is tons of fun. (And I know it says "wordless" but I usually just can't bear to not write anything! If I had created it, I probably would have named it something different! LOL So feel to link up your word-full or word-less Wednesday photos!)
Leave the URL to your photo (clearly mine are never truly "wordless") and then visit others!
Link Up:
Thanks to Uisce for creating Wordless Wednesday.
Written by Janice, co-founder of 5 Minutes for Mom. You can see more of her photography at Janice Croze Photography.