This post may contain affiliate links. Read my disclosure policy here.
Oh those silly, imaginative kids. They sure can leave us in stitches can't they? Even on our most trying days, kids have this way of changing the mood and erupting everyone into laughter within a matter of seconds.
Whether it's something silly they say, a silly outfit they decide to wear, a silly joke they share or a silly face they make……nobody else can make us laugh quite like they can.
The Elefun & Friends collection from Hasbro is all about getting in touch with your silly side and having fun with the children in your life.
Two of their latest additions, Giraffalaff Limbo and Scatterpillar Scramble, are games that are sure to bring smiles and laughter to you and your kids!
GIRAFFALAFF LIMBO is the crazy new game of "how low can you go?" Spin the dial to try one of the 6 limbo styles: classic limbo, crab walk, crawl, giraffe walk, bend forward or backward. The game's built-in sound will play an encouraging song as preschoolers try not to bump into Giraffalaff. If he's knocked over, he'll roll on the floor in laughter. The player that passes under Giraffalaff at the lowest level wins. (Approx. Retail Price: $29.99)

In SCATTERPILLAR SCRAMBLE kids will do their best to balance marbles in the hands of one very wiggly caterpillar. Kids will have fun dancing along to the music with Scatterpillar in this fast-paced marble game. The first player to securely place all 8 marbles in Scatterpillar's hands wins. SCATTERPILLAR SCRAMBLE was named the 2009 Preschool Game of the Year by Creative Child Magazine. (Approx. Retail Price: $19.99)

The Elefun & Friends collection, which also includes Elefun, Hungry Hungry Hippos, and Gator Golf, provides a great way for parents and their kids to enjoy silly, active playtime together.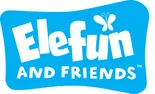 Click here to download a printable coupon for $4 off any Elefun & Friends game! This valuable coupon offer is valid until December 31, but it's only available for download through October 31, so be sure to print yours off today!
Get Silly and Win $1,000
We want to see the silly side of your child. So search through your photos and find the one that brings a smile to your face and laughter to your heart. That photo might just win you $1,000.
Hasbro is sponsoring our Silly Kids Photo Contest, and has an exciting prize for our winning photo: $1,000 to use towards classes and/or education material for the child(ren).

Hasbro will also award a prize to our second place photo: $300.00 to use toward classes and/or educational material for the child(ren).
How to Enter
Here is how our "Silly Kids" photo contest/carnival will work:
For the next two weeks, we will accept entries. Entry deadline is Monday, October 19th, 3pm Eastern.
If you are a blogger, post your photo on your site and then come back here and add your link to the Mr. Linky. In your post on your blog, you can explain that it is a part of this contest and link back here.
If you are not a blogger – you can still play!!! Just email us your photo, with the subject line SILLY KIDS Photo Contest, to 5minutesformom @ gmail dot com. (Please add your image into the copy of the email so that we do not have to open attachments.)
Please enter only one photo in the contest.
We will post the finalists on Thursday, October 22nd. The photos will be judged by our 5 Minutes for Mom team and the finalists will be chosen based on Entertainment (50%) and Humor (50%). We will use a Democracy Poll for readers to vote on their favorite photo. Please Note: Democracy Poll only allows one vote per IP address.

If you are selected as a finalist, feel free to announce it on your blog, facebook, twitter, etc and get your friends to vote for you. To make it fair, please do not try to solicit votes by offering a giveaway prize to your readers that vote for your photo. Also, please play fair and do not use proxy servers or other black hat methods of increasing your votes. If we do discover unfair practices, we will have to disqualify the parties involved. Remember the spirit of our site and play nice!

Voting will end Thursday, November 5th, 3pm Eastern. We will announce the winner the same day!
Please see our site's Terms and Conditions of Use for a complete list of our contest and giveaway rules.This contest is open to US and Canadian shipping addresses.
READY…….SET…….GO!

This photo contest is part of a paid campaign with Hasbro