This post may contain affiliate links. Read my disclosure policy here.
This weekend, my kids and I opened a huge box from Kraft Canada. Inside was a beautiful arrangement of Kraft Canada goodies!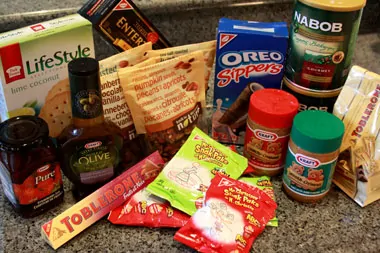 You should have heard my kids squeal with delight when they ripped open the box and found Oreo Sippers and Toblerone chocolate. It was so much fun. (Moments like those help a bit to make up for the many times Mommy has to get on a plane and fly away.)
But why did Kraft Canada send me food???
Well, last month, when I traveled to Chicage for the Kraft Mom Blogger Event, Kraft promised to send samples to all the attendees so we didn't have to stuff our suitcases with food. But since Kim, from Mommy Knows, and I are Canadian, they were going to send us a different assortment of food that is available in Canada.
Now, you have to understand, that up here in Canada we often suffer with a little bit of envy for all the different items that are available in the US and not up here. (I mean — we don't even have Kmart and Target!)
So, when the tables turn and we actually have cool products up here that you don't have down there — well, I just need to take a moment and count my Canadian blessings!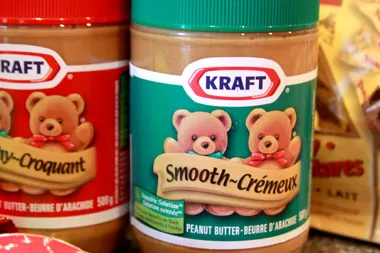 I was totally shocked to find out that you all down there in the US don't have Kraft Peanut Butter!!! I love Kraft Peanut Butter — it is the best!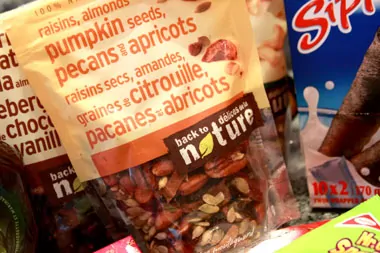 Kraft Canada has just introduced this fabulous line in Canada called Back to Nature. As I sit here typing, I am munching on this delicious nut mix. (When I was at the Kraft store in Chicago, I got the chance to buy the Back to Nature Granola Cookies. My kids and I devoured them when I got home. I need to look for them at the grocery store. They were fantastic.)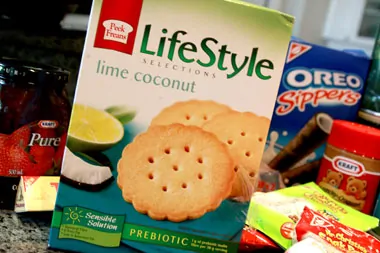 And these are the cookies that had Rachel from A Southern Fairytale wishing she had a Canadian passport too. They are soooo good! You all need to write Kraft and beg for the Lifestyle line!
Yes, there are many wonderful joys of being Canadian, (don't even get me started about our health care — I will talk your ear off in support of it!) and this weekend, my kids and I had some Canadian fun with Kraft Canada!
THANKS Kraft Canada for the treats!
P.S. If you are looking for quick recipes and food ideas, I love the Kraft Foods and the Kraft Canada websites. Simple, delicious recipes with ingredients you often already have in your pantry!
FYI: My travel and accommodations to the Chicago Kraft Mom Blogger Tour were provided by Kraft, and Kraft Canada sent me the food pictured above; however, my opinions are entirely my own and I have not been paid to publish positive comments by Kraft or Kraft Canada. In fact, I didn't even have to write this post. I just wanted to! 🙂