This post may contain affiliate links. Read my disclosure policy here.
Wishing you a Happy Canada Day from "Monsters University"!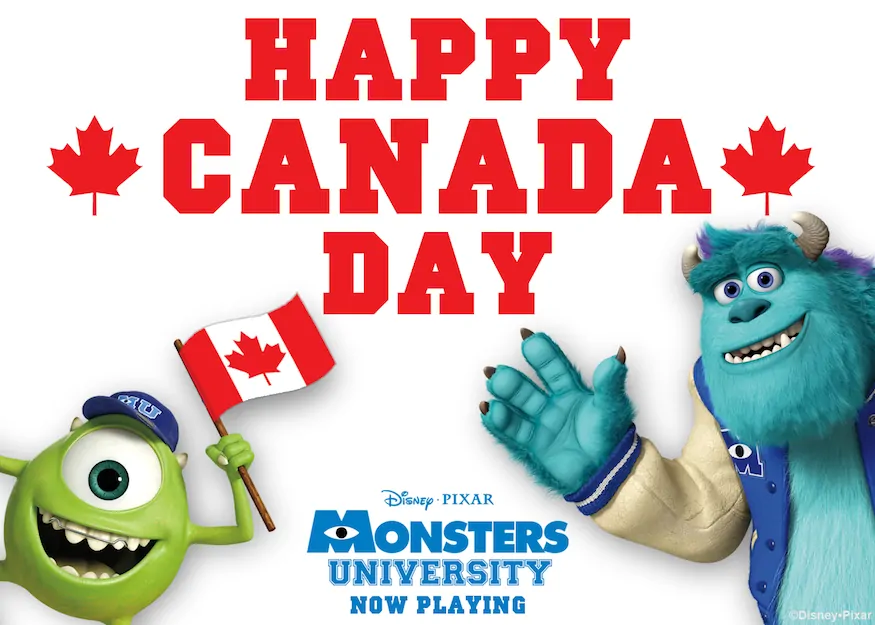 What is Canada Day?
Canada Day is celebrated on July 1 and commemorates the day when Canada became self-governing, although remaining a dominion of Great Britain. The day was originally known as Dominion Day but the name was changed to Canada Day in 1983.
For those of you who do not know — Janice and Susan are Canadian and they LOVE being Canuks! Janice proudly shares about her love for her country and you can tell that in her photography. In 2010, the girls, along with their children had a festive celebration and took some amazing family photos.
Are you Canadian? Did you write about your great country? Link up below!
If you have a Canada Day post, (whether you are Canadian or not!) please link up here and share the Canadian LOVE!
Oh — and if you ARE Canadian, make sure you let us know in the comments! Would love to see how many of our fellow Canadians are reading.