This post may contain affiliate links. Read my disclosure policy here.
Jessica, 5m4m contributor shares with us about an amazing site called ShopRunner. We were compensated to write this post, however all opinions listed are our own.
Do you like to shop online? It can be a wonderful thing. Not only does it save your sanity as a mom with little ones, but you can also avoid all those long lines at the stores. The benefits of shopping online are plenty. The frustrations behind it though include the cost of shipping. How many times have you said to yourself "I can get this for less money if I just swing by the store on my way home tomorrow."?
What if you could save your shipping, get your items fast and find great deals online?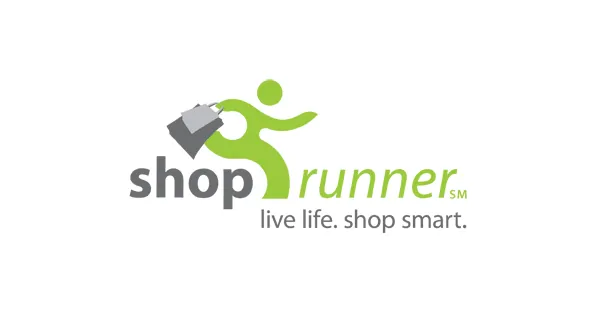 ShopRunner is a great site to sign up for that I just recently learned about.
ShopRunner has millions of products and exclusive deals from the best stores including Toys"R" Us, Babies"R" Us, Sports Authority, Lord&Taylor, PetSmart and American Eagle Outfitters.
ShopRunner members receive free 2-day shipping as well as free return shipping and member deals to more than 70 online stores. Eligible American Express cardholders can receive a 1-year free membership to ShopRunner (a $79 value). Current ShopRunner members who also have an American Express card can receive a 1-year extension of their membership.
Taking advantage of the free 2-day shipping is easy. Shop at a participating ShopRunner store. Look for the ShopRunner icon next to eligible items. Place those items in your cart. When you are checking out and asked to select your shipping method, choose ShopRunner.
The shipping is then selected for you and in 2 days you will have your items at your doorstep. No hassles at the store. No waiting in long lines. If your item doesn't work out for you, return shipping is easy as well. You can ship it back for free.
Get your free 1-year membership to ShopRunner today with your eligible American Express card. And if you do not have an eligible American Express card, you can still sign up for a free 30-day trial.
Avoiding the crowds? Skipping the tears? Saving on gas? Yep, shopping online just got a whole lot better with ShopRunner. For more information about ShopRunner, follow them on Twitter or Facebook.
Jessica Streit is a freelance writer and author of The Debt Princess. She shares her struggles with debt and the road to living a royal life on less.