This post may contain affiliate links. Read my disclosure policy here.
Jessica, 5m4m contributor, shares her insights into the Wee Kids apps for kids through this review. We were compensated to write this post, however all opinions remain our own.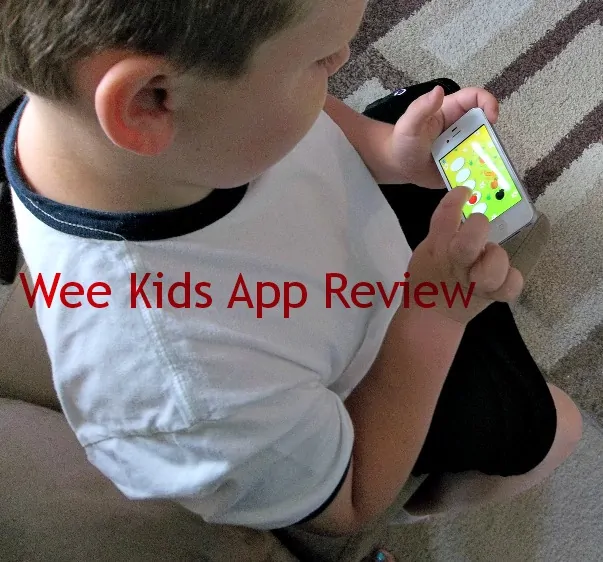 Like you, I'm an extremely busy mom. Between two jobs, graduate school, kids and their activities, I'm on the go a lot. Sometimes while I'm out running around, one or more of my boys is required to do some waiting around. Often those are the times I allow them to be on my iPhone (this is also the times I wished I owned an iPad too!).
They love to play games on it. As I am a teacher, I require that those games also be educational (They have plenty of time to play games like Minecraft so they aren't missing out on "THE" it game for their age group!).
I have downloaded and played many educational games on my iPhone for review purposes and found many great ones to keep. Today, I want to share with you about two new ones that I tried out  –the Wee Kids Fun and Wee Kids Games .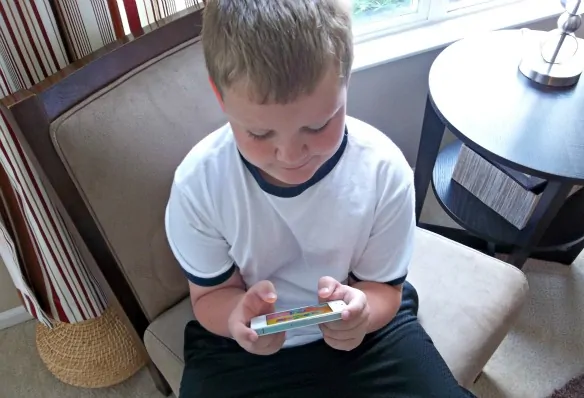 Wee Kids Fun offers two options in play: matching and solving a puzzle. Matching is a great skill. Children need to learn how to match so they can move onto one-to-one correspondence (one item equals 1 and two items equal 2) and then begin to understand counting and adding. Playing matching games is fun for kids and they may have fun playing the games in this app.
It does getting slightly more difficult as the child finds success. This game is geared toward kids who are very young, maybe 2-4 years old, so my older child found it a bit boring (like I said — he is really into Minecraft.) Children in the right age group would find this app fun and enjoyable.
One issue for me is that one of the matching games has the child matching a wine bottle and a wine glass. I'm not comfortable with that for my children. However, I believe this was created in France because the word "ciao" is seen numerous times and in Italian, a wine bottle and glass may be more acceptable.
The other option of play for Wee Kids Fun is solving a puzzle. An image is shown before being broken up into a number of pieces. The child then moves them around to get the original picture back. While the first game was good for 2-4 year olds, I thought this one was better for 5-7 year olds.
The puzzle was a little harder and I had difficulty, but then realized that there was a help button, so after that, my son and I were able to complete the puzzle.
All in all, I am not sure that these apps were a good fit for my son, but other reviews from the site praise the games. I think it is just because my son is so much older.
Hop on over to the site and check out all the fun things that Wee Kids have to offer! You might find an app or two you think your child might like.
Jessica Streit is a freelance writer and author of The Debt Princess. She shares her struggles with debt and the road to living a royal life on less.