This post may contain affiliate links. Read my disclosure policy here.
This post has been sponsored by Mommy Polls. All opinions listed are those of the writers.
My name is Samantha Borghese and when I am not running around with my beautiful two year old daughter I am building MommyPolls.com  with the sole goal of bringing all of us moms together.  I am very proud to announce that we just launched MommyPolls.com this week.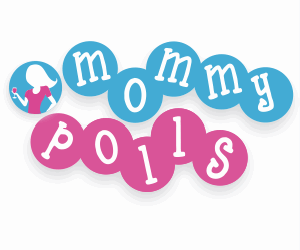 Being a mom to a loving, sweet, energetic toddler is the most amazing thing in the world.  But, like most new moms, motherhood and the daily decisions that result did not come easy or as second nature to me.  Suddenly I was launched into a world full of new language, new surroundings, new worries and new friends.  I read numerous books before my daughter came into this world but nothing could prepare me for this adventure and what I quickly realized was that I was clueless!
I spent many nights googling the best sleep routines, methods to soothe, transitioning to crib, reflux, toys, clothing, and so on.  It was that moment when I was most frustrated, over a glass of wine and feeling the fear of failing my daughter that MommyPolls.com was created.
MommyPolls.com is a site that allows mommies (and of course daddies) to ask any kind of question and receive answers or opinions from other moms out there.  Did I forget to mention all of this knowledge is free?
 A Mommy can create a Poll to get quick answers, follow any Polls which are of particular interest and comment on any Polls. The choice is yours.  A visit to the existing Polls and Questions might be all it takes to find the answer to your latest parenting predicament.
Questions are continually being added to our site but it's easy to keep abreast of the updates by simply clicking "Follow" to any and all Polls that interest you.  All Polls you are following will move to your Personal Page making it simple to view what interests you.  Your personal page is a one stop dashboard to store any Polls you choose to follow, the Polls you have created and any Questions you created.
Do you have an article you believe could help other Mommy's? Simply upload it to the Article section.
Please come visit us at
The Blog:  http://www.mommypolls.com
Facebook: Facebook.com/mommypolls
Twitter: @Mommypolls
Pinterest: https://pinterest.com/mommypolls/
Do you have any burning questions that you would like to get help with? Ask on Mommy Polls!