This post may contain affiliate links. Read my disclosure policy here.
Jennifer here to tell you about a brand new product I discovered — Egg Crystals. Hang on ladies, because you will not believe this review! We were compensated for writing this post and also sent samples of the product to try, however all of our opinions remain our own.
I am not a breakfast girl at all. I think the reason for that is because my husband wants a full course breakfast — eggs, bacon, toast, potatoes — you name it and he wants it. For me, that just takes way too much time, time which I do not have in the mornings.
Then, we were recently introduced to Egg Crystals and I can honestly say my mornings just got a little easier.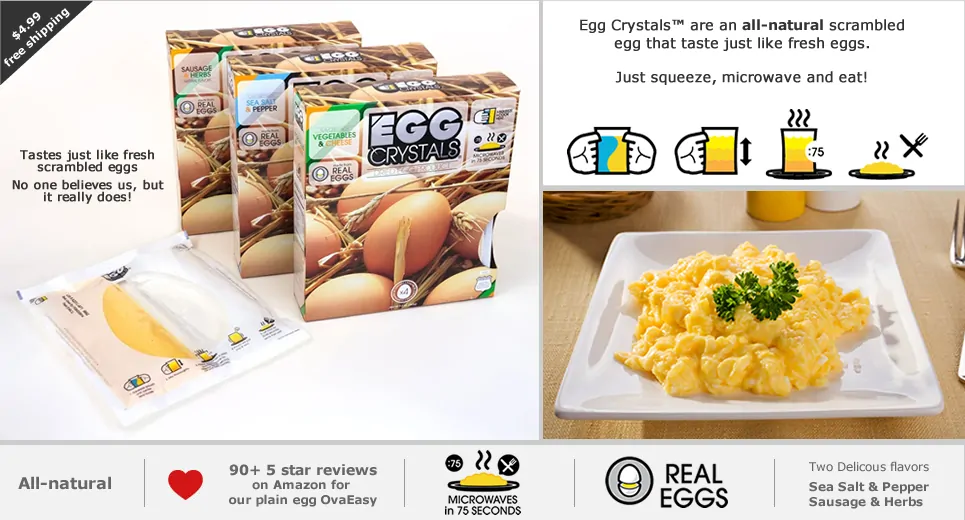 What are Egg Crystals?
Egg Crystals are dehydrated eggs that actually tastes just like fresh eggs. And since they focus on the fundamental processing technology itself, this company does not add chemicals, preservatives or any other additives to their products. The eggs they produce are pure and 100% natural!
The concept behind Egg Crystals is just like sun dried tomatoes or dried fruits. A fresh product is used and dehydrated. With the eggs, it leaves behind little crystals, which is how the company got their name — Egg Crystals.
So my question was — could these eggs really taste that good? I mean, c'mon — they're powdered eggs. How good could they really taste?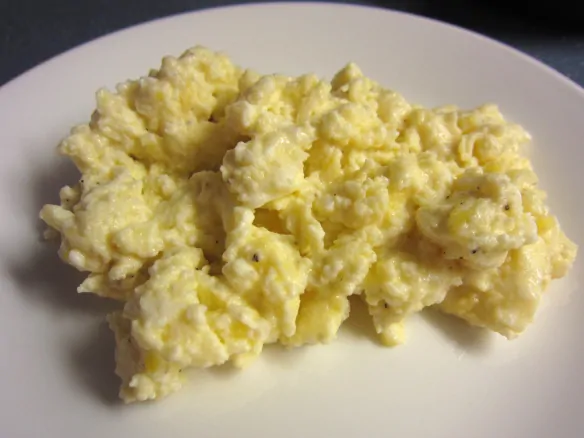 I will be the first one to tell you that I was extremely skeptical — until I took my first bite. All through the mixing process, the cooking in the microwave, I had my doubts.
When the eggs came out of the microwave and my husband and I tried them, we were both floored at the delicious flavors coming from our plate. Seriously — Egg Crystals are SO good.
What flavors are available?
Right now, there are two yummy flavors available — Sea salt and black pepper, and sausage and herbs. My favorite? The sausage and herbs. These eggs taste great in a burrito, or just as a quick breakfast in the morning.
In 75 seconds you can have fluffy scrambled eggs that have flavor and taste. Simply mix, cook, and eat!
The cartons have four servings in each box. Each box runs $4.99.
Which flavor would you choose?
Enter to win
20 readers are going to get their chance to win both flavors of the Egg Crystals listed above. Use the Rafflecopter form to enter this giveaway. New to Rafflecopter? Watch this 45-second video on how to enter!
a Rafflecopter giveaway
Which flavor do you think would be your favorite to try?