This post may contain affiliate links. Read my disclosure policy here.
Michelle, 5m4m contributor shares her insight on this fun and free photo editing software. We were compensated for writing this review, however all opinions remain our own.
I love taking photos. However, I'm not a professional photographer by any stretch of the imagination.  Fortunately, there are a ton of photo editing options out there that can take my "not horrible photos" and turn them into something much more special.
This past Saturday was my daughter's First Communion.  Needless to say, I took a ton of photos.  Some turned out great from the camera, but some needed help with Fotor, the free online photo editor.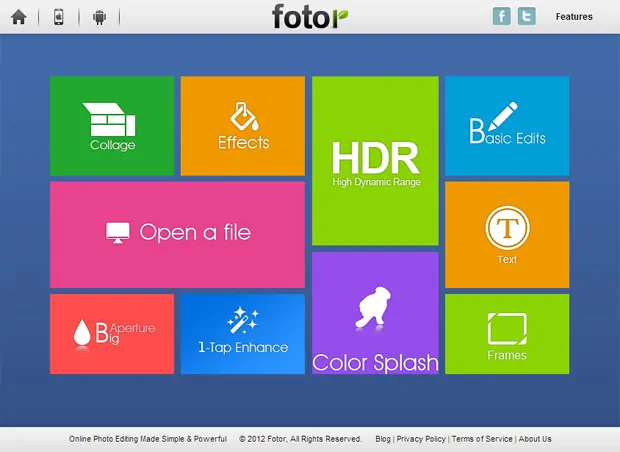 I love that the editor is so easy to use and intuitive.  Bonus points to them for not making me register to do my photo editing.  The editor is available online, as an app for iPhones and Androids, as well as a download for both Windows and Macs – all for free.  It's a robust platform, too, as you can not just edit photos but also create photo collages and photo cards using the same editor.
I started out fixing a few of the photos I'd taken.  When I'm shooting quickly – like I have to when there are 50 other people wanting to position their children in the same places for photos – I don't always get the exact shot I want when I look more closely at it later.
Fortunately, Fotor offers really intuitive handling for an impressive amount of edits.  I don't know why, but I cannot shoot a photo straight, so I'm grateful that there's a straightening option.  And there seem to always be things in the background that I want cropped out.  Add to that a few other fixes I want to make – and I can choose to do them by hand or with a "one touch enhancement" button – and I'm set.

I'm definitely happy with my after, and I appreciate that I can compare it on the site easily with my original photo to make sure that I didn't change something I didn't intend to.  I tend to play a little more than I should perhaps with options like the color curve and contrast and other more "advanced" options that Fotor offers.  The good news is that there's an undo button so you can back up if you make a mistake.
After fixing a few relatively minor photos, I held my breath and turned to the photos I was most disappointed in.  When Little Miss took the wine, I had to move to a different place and quickly snap the next photos.  The light was completely different, and when I first saw them, I thought I would have to delete them.  After playing around a little with Fotor, I managed to get usable images that I will save.  I am also debating simply making this a black and white photograph, another option that's simply a click away in the effects section.

By no means is this a perfect shot, but it's amazing what a little quick editing can do for a photo that would otherwise have been garbage.  After quickly working through some of my 139 images from Saturday, I started poking around some of the other features within the site.  There is an easy photo collage maker.  For everyone who was there to celebrate her First Communion, I thought this would be a great little memento and gift from her to thank them for supporting her.
There are a huge number of collage designs to choose from, and uploading the photos from your desktop, the web, Facebook, or Flickr is really easy.  After that, you simply drag them into place in the collage and move them to where you want them to be.  I do wish that you could double click on an image to edit it, but that isn't yet an option.  It's easy enough to edit the photo in the photo editor of Fotor and then upload it for your collage, however.
My last task was to create thank you notes.  Little Miss – lucky girl that she is – received a number of gifts from family and friends who celebrated with us on Saturday.  And I somehow used up the last of our thank you notes on Thursday last week.  Rather than running out to buy new ones, I simply created a thank you note in Fotor with some of her photos from her First Communion.
There are templates for all sorts of occasions from Mother's Day to Christmas to birthdays and more, and within those categories, there are a wide variety of templates to choose.  Once you choose a template, you can easily change your mind by clicking on "choose another card" at the bottom of the menu.  I didn't see this when I first went to edit my card, as it requires you to use the menu slider to see the option.
The only other issue I ran into with the photo card maker is that I could not change the preexisting text.  You can delete it and replace it with text of your own, but when I added my own text box, I initially could not change the text color or the text box size, and I didn't want red text, though I was later able to get the color to change when working on a different card design.  I was hoping to use a card with two photos, but that one included text I didn't want.  Instead, I chose a photo card with eight different photos.
It's easy again to upload your photos from the web or your desktop, and there are also clip art options that you can put in place of a photo from flowers to school and more.  I had eight photos that I could include, however, so I didn't choose clip art.  Once you position your image, you can rotate the image, flip it horizontally or vertically, or apply a quick effect like black and white or sepia.
You can also add a message to the side or bottom of your card, extending it in that direction to provide a more personalized message.  Each text box can only contain 140 characters, but you can line up multiple text boxes to ensure you fit in everything you want to say.  From there, it's easy to save the card as either a .png or .jpg file – just like the other photo options – and print it just like you would a standard photo at your favorite photo printing location.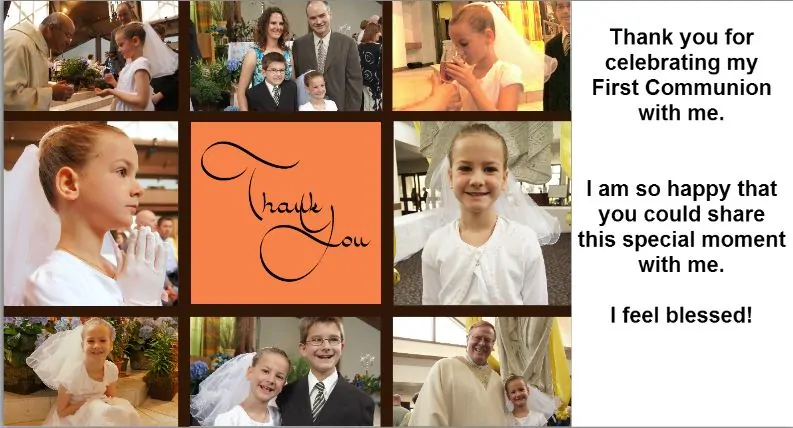 The other fun aspect with all these edits is that once you've completed them, you can easily share your photo on Facebook, Flickr, or Twitter.  I have a nasty habit of letting my photos live on my hard drive and nowhere else.  A one click share once I've finished my editing is great for me to ensure that other people see my photos, too!  I think I've found my new favorite – free – online photo editor thanks to Fotor!
How would you use Fotor?
Written by Michelle who is grateful to have found a photo editor for the hundreds of photos she takes and then pleads amnesia over because editing is such a chore.  She may yet make her goal of printing out digital photos.  Starting with 2001.  See what she does instead of take proper care of her photos on her blog Honest & Truly! or follow along with her on Twitter where she is also @HonestAndTruly.