This post may contain affiliate links. Read my disclosure policy here.
Lesley, 5 Minutes for Mom contributor, shares her insights on the adorable Cryoow Dolls with this giveaway. Lesley was provided a sample and we were compensated, but all opinions remain her own.
My kids love to draw pictures. My refrigerator is full of drawings of everything from fairy tale castles to aliens and monsters. The kids imaginations are amazing and I love seeing what they come up with.
Gracie has always said how she would love to have her drawings come to life. And finally I was able to make that happen thanks to CRYOOW.

Recently, I was introduced to an amazing company called CRYOOW. CRYOOW! takes pictures of characters that children have made and creates a doll from it. At first I was a little skeptical. I mean, how exactly were they going to be able to replicate my child's drawing and would it look anything like the actual drawing?
Oh my goodness!!
We received the dolls the other day and I was floored. It was outstanding! Just look at the pictures below. They are a perfect match!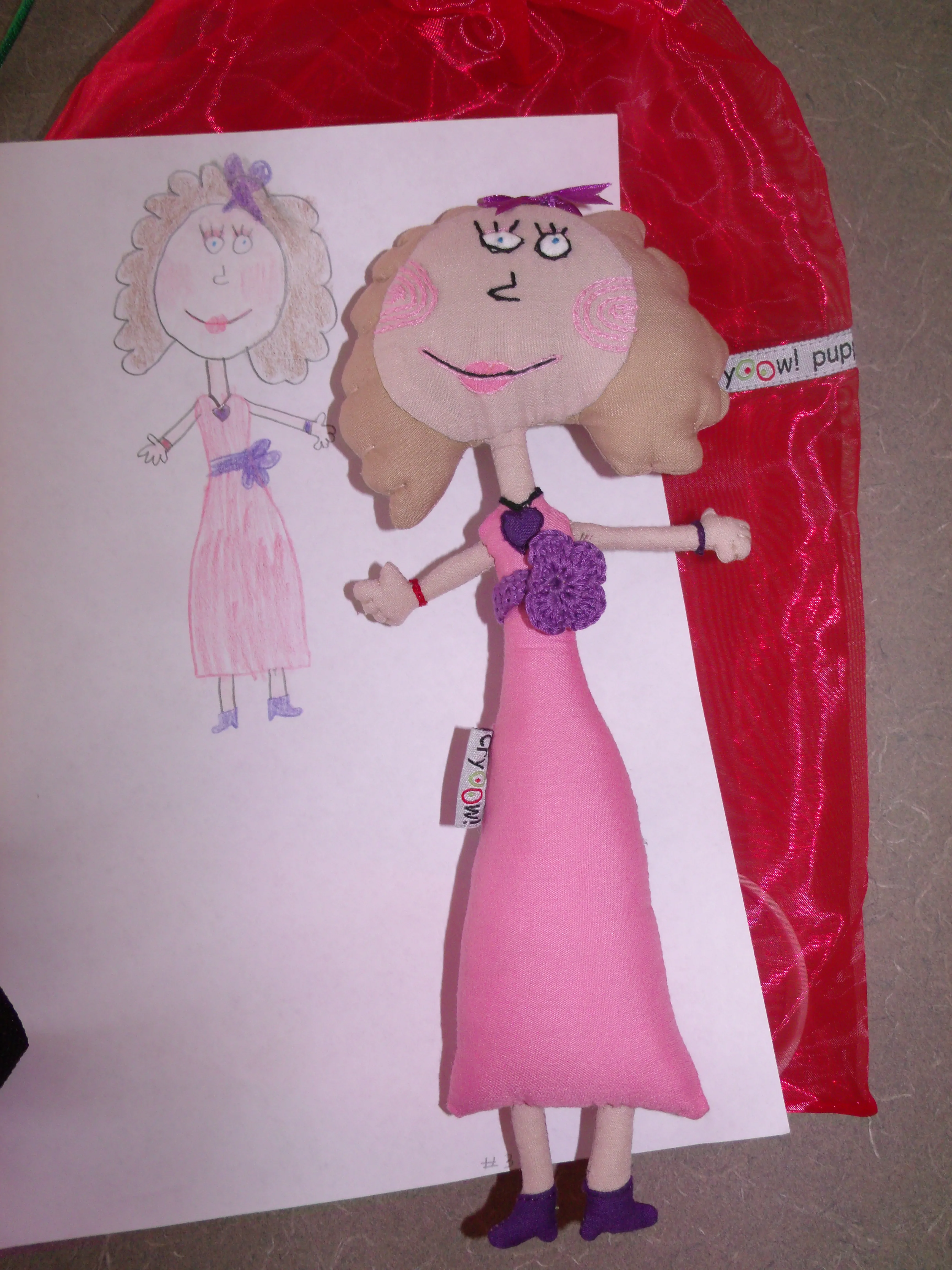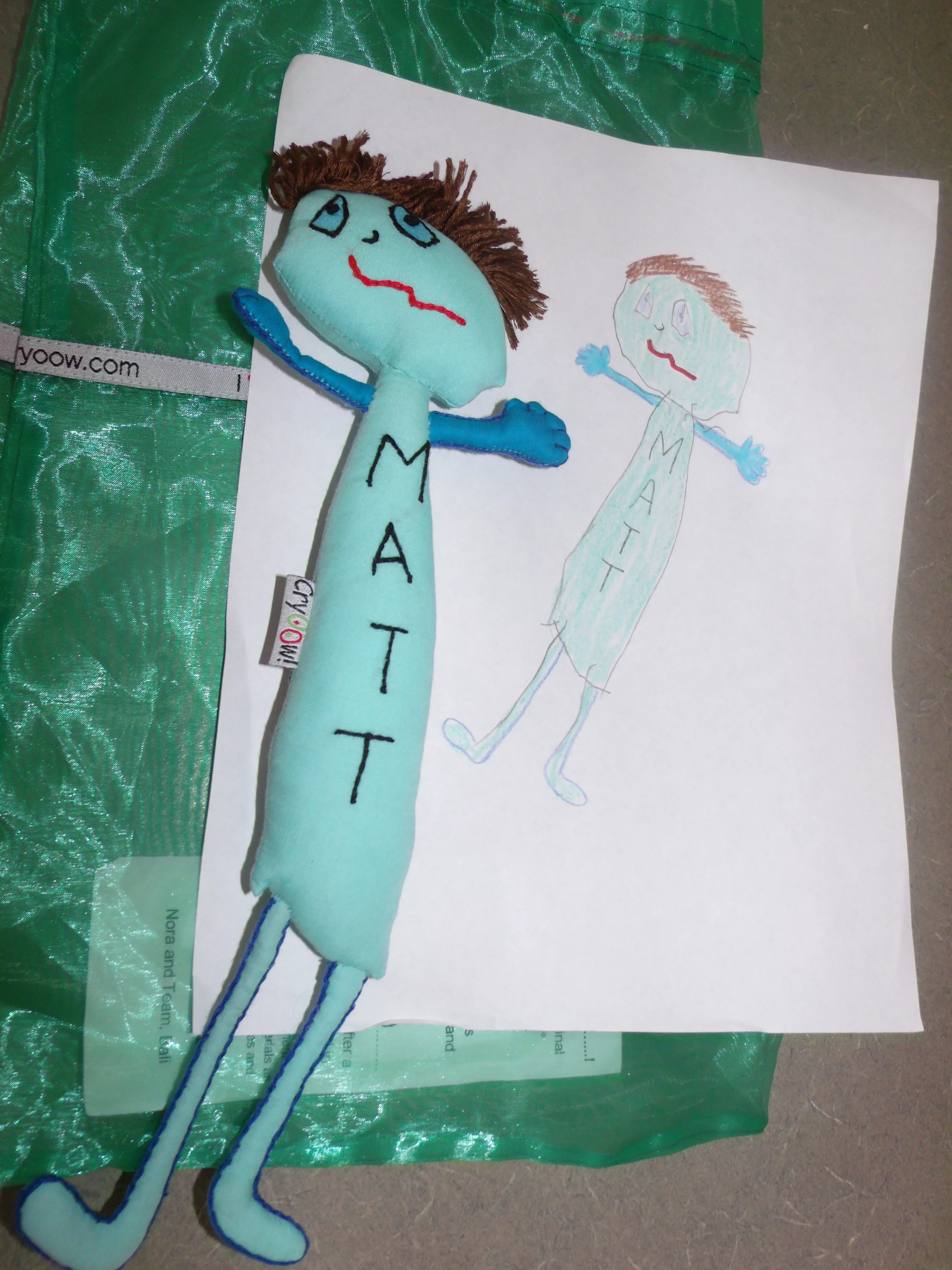 The kids have not put them down. They absolutely love them. I have to say I wish I would have been able to make one! Oh gracious the fun you could have with this! Each doll is hand made and you can see the craftsmanship that goes into creating each doll. I was so pleased with the quality. This will be something special for them to keep as they grow older.
Can you imagine being able to give your child a gift from their imagination? I know the look on Gracie & Matthew's face will stay with me forever. It was a very special moment.
Enter to win
We have a wonderful giveaway for all of you! We are giving away three (3) CRYOOW dolls! So three lucky 5 Minutes for Mom readers will be able to let their child create their own masterpiece. Use the Rafflecopter form to enter this giveaway. New to Rafflecopter? Watch this 45-second video on how to enter!
What has been a favorite drawing of your children?

  *Disclaimer: I was given these products free in exchange for a review. All opinions are my own and were in no way influenced.
Lesley is a mom of two kids – one girl and one boy. She's married to her first and only love, Robby. Author of Life with Lesley. Her blog has a little bit of everything – life, love, parenting, along with product reviews and giveaways.