This post may contain affiliate links. Read my disclosure policy here.
Michele, 5 Minutes for Mom contributor, shares her insight into the Heart to Heart contest being sponsored by Ferring Reproductive Health. This is a compensated post but her opinions are her own.
Before I got married, my doctor told me that it was possible I'd have a very difficult time ever getting pregnant.  It weighed heavily on my mind, but fortunately, the doctor was beyond wrong.  I got pregnant very easily and had a healthy, successful pregnancy.  But not everyone is so lucky.
To provide hope to women trying to get pregnant, women everywhere are sharing their stories.  The Heart to Heart contest will reward someone's story with a $15,000 educational fund.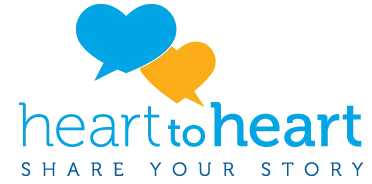 To see if your story could win big, visit the Heart to Heart website and check if you are eligible!
It's easy to enter with a short video.  The video has to be less than three minutes and follow the theme of Every Step of the Way to tell the story of your steps on the way to parenthood.  While you can't mention any specific drug names, you can certainly talk about your fertility treatment experience in more general terms.
You have until May 31, 2013 to upload your video.  There is also an online application that includes a digital photo of the entrant and child(ren) or the entire family, as well as a Medical Confirmation and Physician Information Release Form signed by your fertility doctor.
All applications will then be reviewed by a panel of reproductive health professionals with a representative from Ferring Pharmaceuticals and narrowed to five finalists.
Then the fun begins.  The final winner is chosen by a public vote, so encourage friends and family to visit Heart to Heart to vote for your favorite video (or your video if you're a finalist!).  The entry with the most votes will receive the $15,000 educational fund, and the other four runners up will receive a $2,000 education fund each.
Whether you are one of the winners or just want to experience a heartwarming story, the Heart to Heart contest entries promise to bring a smile – and possibly a tear – to your face.  Thank goodness for miracles.
Written by Michelle who is thrilled that Mister Man defied her doctors and that he continues to defy expectations today.  See what they're up to on her blog Honest & Truly! or follow along with her on Twitter where she is also @HonestAndTruly.
In the interest of full disclosure, I was compensated to write this post.  All opinions, however, remain my own.