This post may contain affiliate links. Read my disclosure policy here.
Jennifer here –
While I was in California a couple of months ago, the hotel we stayed at wined and dined us and made us feel like total Valentine princesses. While we were there, each one of us ladies was provided with chocolates and a bottle of Lorina Sparkling Pink Lemonade.
When I popped the cork on that bottle of Pink Lemonade and took my first drink, I was in heaven. I will not lie. I drank the entire bottle by myself. It was SO good — especially with those yummy chocolates.
Lorina has been in business since 1895 creating premium french sodas like the one above. Lorina sparkling lemonades and artisanal fruit sodas are available in many refreshing flavors!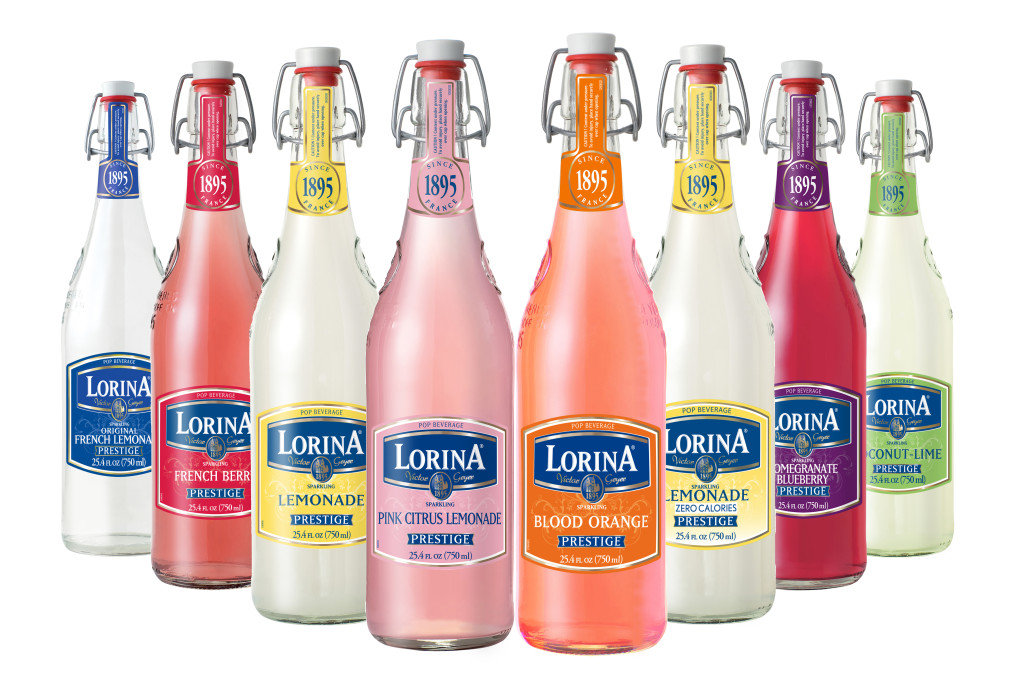 Original French Lemonade
Frenchberry
Lemonade
 Pink Citrus Lemonade
Blood Orange
Sugar Free Lemonade
Pomegranate Blueberry
And a brand new "Coconut Lime"
I love the bubbly taste of the Lorina soda. It provides a classy looking beverage for those of us who don't drink alcohol. I can see using this for a dinner date with your husband, or for any special occasion for that matter.
I love that these are also free from any food coloring, preservatives, or artificial flavors.
Enter to win
We are giving a reader a full case of the Lorina french soda. You can choose from the following flavors: Lorina Pink, Blood Orange, or Traditional French Lemonade. Use the Rafflecopter form to enter this giveaway. New to Rafflecopter? Watch this 45-second video on how to enter!
a Rafflecopter giveaway

So which flavor do you think you would most want to try?