This post may contain affiliate links. Read my disclosure policy here.
I am not a big fan of breakfast — in the morning. When I wake up, all I require is my coffee and some yogurt, which pretty much does me until lunch time. However, give me breakfast for dinner — and I will eat like I haven't eaten in days. There is just something about breakfast for dinner. Am I right ladies?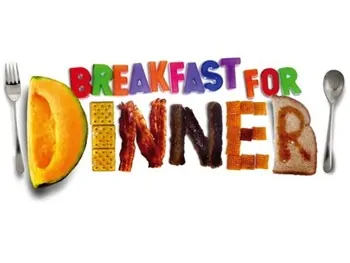 I Can't Believe It's Not Butter has recently released a couple of new "Breakfast after Dark" videos that include delicious recipes for Breakfast Frittata and a yummy California Breakfast Pizza
In the first video, Lisa Vanderpump, who is known for her role on the reality hit television show, The Real Housewives of Beverly Hills, gets a lesson on cooking breakfast for dinner.
To watch more fabulous men make delicious breakfast meals for Lisa and to get the recipes, visit the site here.
How about you? When is your favorite time to eat breakfast?
This post has been sponsored by Evolve Media on behalf of I Can't Believe It's Not Butter. All opinions listed are our own.