This post may contain affiliate links. Read my disclosure policy here.
I have been to some beautiful hotels before, but never have I been to one that completely treated me like a princess and made me feel so special. That was, until I visited the gorgeous Langham Huntington Hotel in Pasadena, California.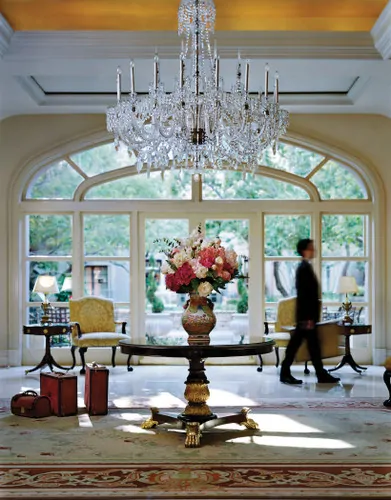 The moment I walked into the lobby, I felt like I was being swept away on a fairy tale weekend. The staff were over and above courteous and kind, which to me speaks very highly of a hotel's personality.
We arrived at the hotel about 2 hours before normal check-in time, but that wasn't a problem for the Langham, because they already had my room prepared and waiting for me.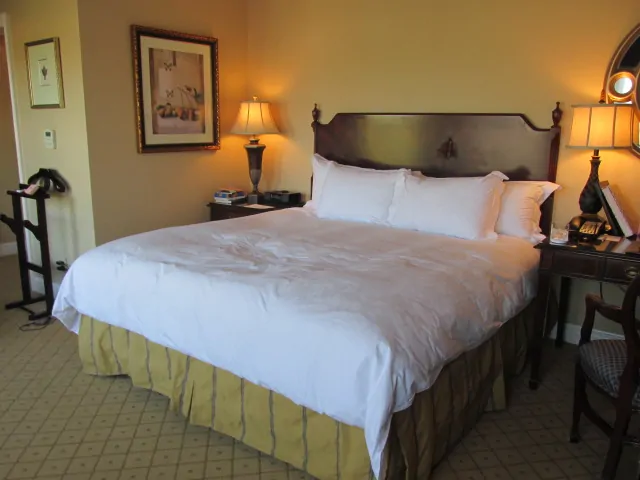 If you are a fan of the show The Bachelorette, then this hotel may look somewhat familiar to you. This is the exact place where JP and Ashley got married. The Langham Pasadena hotel houses many actors and actresses. In fact, as soon as we arrived, I got a wink and a smile from one of the Scavo twins from Desperate Housewives. Yes. Totally made my day.
We stayed during one of the most romantic times of the year — Valentine's Day, and I must say that I have never been treated so sweetly. On the day of our arrival, one of the staff came around and supplied us ladies with chocolate and sparkling pink lemonade.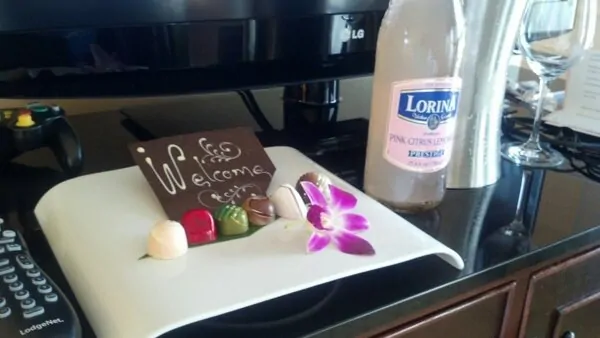 Those chocolates were to. die. for. I am not even kidding. I wished I would have had more. The sparkling pink lemonade also was refreshing and delicious (we have a review and giveaway coming up next week, so be on the lookout for that). These treats were a great end to a day filled with travel.
On Valentine's Day, I was delivered this to my room.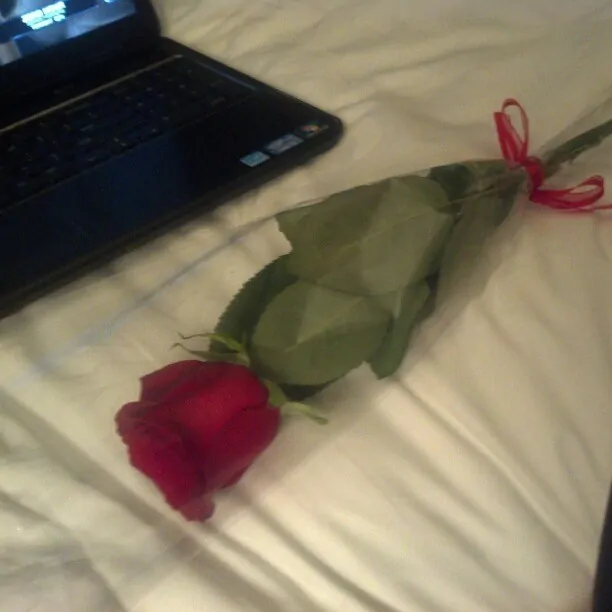 It was nice to be remembered on a day when I was so far away from my husband and kids. The Langham did a superb job at making me feel special, which helped me to not miss my family so much.
During our stay, we were given a quick tour of the hotel and surroundings. I loved the Japenese Gardens and how gorgeous all the flowers and trees looked while in bloom.
I could picture bringing my husband here for a week long honeymoon. It just felt so romantic. It also felt like a wonderful place that I could bring my entire family. This is not a hotel that frowns upon bringing your children. In fact, they encourage that.
For a small fee, kids ages 12 and under receive a Langham "Theodore" teddy bear back pack, coloring book with crayons, a fun kids newsletter and a Langham chocolate bar.  The Huntington Spa even has "Mommy & Me" manicures and pedicures for an additional cost.
During my stay, I loved to hear the kids squealing with laughter as they walked with their parents over the large 22,000 square foot area that houses this hotel. While the property may seem large, the hotel itself only houses 380 guests — so it's big, but not so big you get lost. It's the perfect size.
If you are going to be visiting California anytime soon in this vicinity, I'm telling you — stay at the Langham Pasadena. I have stayed in three different hotels during my visits to Cali, and by far — this one has been my absolute favorite.
Learn More About the Langham Huntington Hotel

Be sure and "Like" the Langham Huntington Pasadena on Facebook and follow along on Twitter at @LanghamPasadena.
Visit http://pasadena.langhamhotels.com to book your own trip to this magnificent resort!
 ** Walt Disney Pictures invited me on this all-expenses paid trip as their guest . Thoughts and opinions here are 100% my own and not influenced by others. **