This post may contain affiliate links. Read my disclosure policy here.
RealD and DreamWorks Animation are celebrating the release of "The Croods" in 3D with limited-edition, collectible movie-themed RealD 3D kids glasses.
Available exclusively at RealD 3D-equipped theatres in North America beginning March 22nd, glasses will be available free of charge while supplies last. These blue kids sized RealD 3D glasses are recommended for children eight years of age and under and feature images of Belt, the Croods' loveable pet sloth.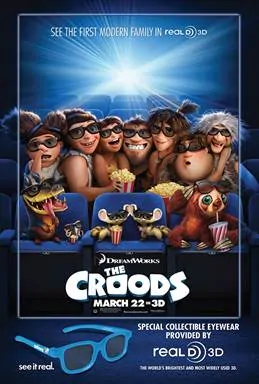 RealD 3D glasses are lightweight, recyclable and sealed in individual packaging to ensure they are sanitary and of high quality. Visit http://www.reald.com/content/croods.aspx for a list of theaters distributing Croods themed kids RealD 3D glasses.
About "The Croods"
The Croods is a comedy adventure that takes us back to a previously undiscovered era in the history of our planet, known as the Croodaceous, when nature was still a work-in-progress.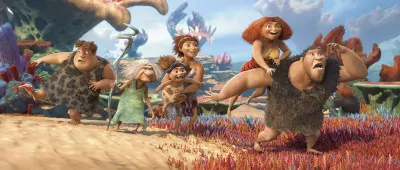 The world's first family embarks on a journey of a lifetime when the cave that has always shielded them from danger is destroyed. Traveling across a spectacular landscape, the Croods discover an incredible new world filled with fantastic creatures — and their outlook is changed forever.
Enter to win
Two lucky readers are going to win 2 tickets to go see The Croods in 3D and 4 pair of glasses to share with their family! To enter the giveaway, leave a comment below telling us which Crood family member is your favorite. We will choose a winner on the 22nd of March so you can get your tickets and glasses in time to go see the movie.
So which family member is your favorite?
We were provided product to give away in exchange for writing this post. All opinions listed are our own.