This post may contain affiliate links. Read my disclosure policy here.
You know the old saying that says more week than there is money? I cannot count the times when I have gotten paid from work only to find that I was short on money paying the bills. Then of course, you have to wait until the next payday to finish paying everything, and by then — you can pretty much guarantee that there is going to be a late fee.
What if I told you that there was a way to keep from having to pay any late fees and always pay your bills on time? Activehours is a website that addresses that very issue. This site was created with families in mind who might need a little extra pay at the end of their work week.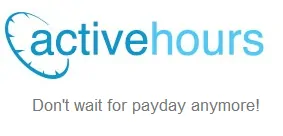 Activehours helps unlock the value of your hours worked. The best part about Activehours? Technology allows them to offer their service to consumers at practically no cost. They say practically because, of course, there are always some (even if only tiny) costs associated with providing any service — and they don't charge fees or interest (though they do accept voluntary tips). As you know, a bank would probably charge you more than $30.
Another way to think about it is that they separate the hours from your workweek the same way iTunes separates songs from their albums. Or the same way digital cameras separate pictures from a digital "roll" of film. Activehours similarly makes it possible for you to access just one hour of work, rather than having to wait two weeks to get it all at once.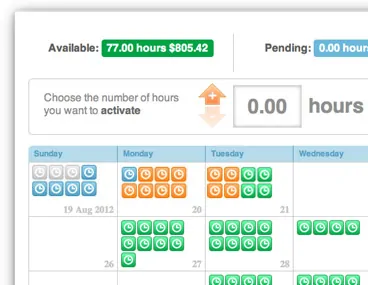 Better yet, you even get to use your own bank account. No switching over to something different to use the service. When you want to access your pay, you can go to Activehours to select the hours that you want sent directly to your bank account. The money will be in your account as early as the next morning. On your next payday, Activehours gets paid back out of your paycheck.
Activehours currently works with individuals who earn hourly wages, so their reach is pretty broad. Already they're working with employees from major retailers like Walgreens, Pizza Hut and Anthropologie.
Watch this video to learn more:

Joining is as simple as going to the Activehours website and requesting an invitation. What could be easier than that?
In addition to visiting their website, you can also follow up with Activehours on Facebook and Twitter.
Do you think ActiveHours would work for your family?
This post is part of a promotional campaign with Active Hours. All opinions listed are our own.