This post may contain affiliate links. Read my disclosure policy here.
In Disney's Peter Pan we get to see the world through a child's eyes — transporting us back to a time when happiness came as easily as putting on a costume or building a blanket fort.
Tied to the 60th Anniversary release of the film, we invite you to celebrate your inner child with ideas that invite kids of all ages to NEVER GROW UP! Plus, we have a really cool giveaway that you will NOT want to miss.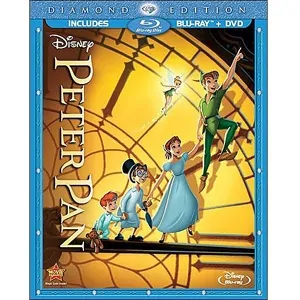 If you homeschool, why not have a Peter Pan viewing party and then use these helpful writing prompts for some ungraded writing time?
Writing Prompts:
Why I'll never grow up
Does seeing the world through a child's eyes make a difference? What inspires you to stay young at heart? What does "children of all ages" mean to you?  Have your child talk about what it means to them to never grow up.
Take the Never Grow Up Challenge
Do something childlike every day for a week and write about it. Then have them share with the family. They will love to hear about what your child did and what the experience meant to him or her.
Kidspiration
What inspires you to never grow up? How? Is it  childhood games, boundless energy, or tireless imaginations? Have your teen write about what inspires them to see the world  through a child's eyes every day.
Kid for a day
If you could be a kid again for one day, what would you be inspired to do? Would you climb trees? Eat cake for dinner? Play baseball in the lot behind your old house with your little brother? Have your teen tell you about their dream never grow up day.
Fun tips on how to Never Grow Up
Enter to win
One lucky reader is going to get the following NEVER GROW UP Giveaway kit that will include: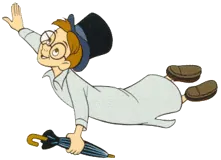 1 top hat
1 pair of glasses
1 nightshirt
1 umbrella
1 Tinker Bell Children's Table Set (2 chairs and 1 table)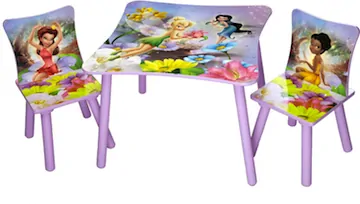 Use the Rafflecopter form to enter this giveaway. New to Rafflecopter? Watch this 45-second video on how to enter!
Good luck!
"All the world is made of faith, and trust, and pixie dust."   ― J.M. Barrie, Peter Pan