This post may contain affiliate links. Read my disclosure policy here.
I must admit that when the hit TV show Desperate Housewives was on, that was my guilty pleasure on Sunday nights. I looked forward to learning what mayhem Bree was getting into and Susan and Mike were just my favorites from the very beginning. Those nights I spent inside their homes were like sisterhood nights.
Did you know that there are some new housewives on the scene? These housewives are out to make the world a greener place — with the help of Clorox Green Works.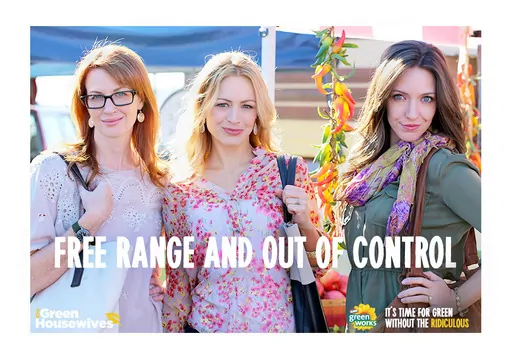 About Green Works:
A balanced, natural lifestyle begins with a clean home. That's why the people at Clorox got to work on a line of products that clean powerfully without harsh chemical fumes or residue.
At the time, there was no industry standard for natural, so they looked at some existing definitions and set the bar even higher. Their products:
Are made with plant and mineral-based cleaning ingredients.
Come from biodegradable ingredients that are naturally derived.
Are not tested on animals.
Use environmentally sustainable packaging whenever possible.
Are acknowledged by the EPA's Design for the Environment program.
What's next?
They're already thinking about the next Green Works® cleaning product, so sign up for our newsletter for breaking product news — not to mention coupons, special offers and much more.
You can also find them on Facebook, and let them know what you'd like to see next!
Meet the Housewives
Watch this video to meet the new Green Housewives!
This post is part of a promotional campaign with Clorox. All opinions listed are my own.