This post may contain affiliate links. Read my disclosure policy here.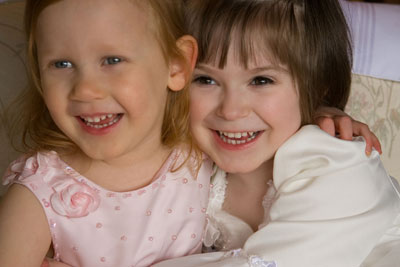 Tonight Julia wept. She's heartbroken that she won't see her best friend Madison for 3 weeks while we are on our family vacation in Italy.
The sting of the 3 week separation has been heightened because for the last few days I've kept them apart since Madison had a cold and I didn't want Julia to get sick before we had to fly.
Julia desperately wants to play with her beloved Madison and the thought of not seeing her for such a long time was more than she could bear tonight. As she lay on the couch and we talked, she suddenly thought of Madison and burst into tears.
Her tears were not from a tantrum or rage over a stolen toy, her tears were sincere sadness over missing her precious friend that she loves dearly.
As I stroked her head and told her about all the wonderful things we'd see in Italy, she looked at me and said, "But there's no Madison in Italy."
(She's soundly sleeping now and I know tomorrow when she's not so tired, she'll again be excited that she only has one more sleep before our trip.)