This post may contain affiliate links. Read my disclosure policy here.
I was really excited when Kohl's contacted us letting us know that they wanted to help with our Under the Tree Program this year. We had so many families who were needing help, but one family in particular asked for clothing. I was so glad that we could help out — and it's all thanks to Kohl's and their Pay it Forward Campaign.
The assignment was super easy:
Given Kohl's long-standing commitment to children's health and education programs, we're hopeful your purchases will ultimately benefit deserving kids. You're welcome to spend the $250 as you see fit – whether it be on one person, one family or several people who could use some cheer. From those struck by natural disaster, unemployment or health issues, we're certain you can find a way to "Pay it Forward."   
I sent the gift card to the family that requested the clothing and asked her to send me a photo of all the things she was able to purchase for her six children for Christmas. Here is the photo she sent me: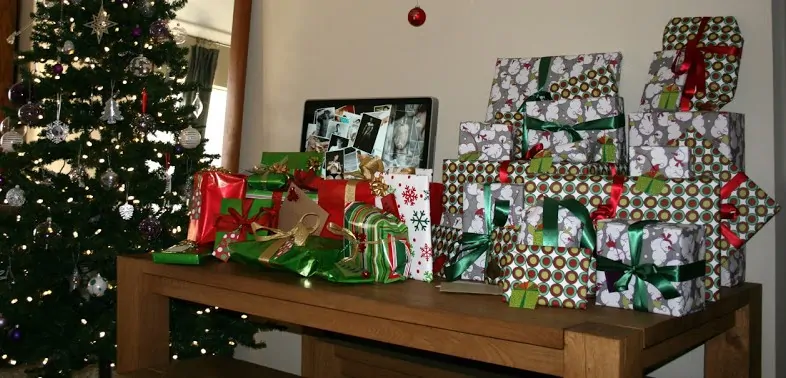 I'm so excited that once again, we could help a family put presents under the tree for Christmas. We never do it alone though — it's always through the help of our wonderful sponsors and favorite brands!
Two More Ways Kohl's is Giving This Holiday
1. Kohl's will give up to $500,000 to Toys for Tots.
For every new person who "Likes" Kohl's Facebook page from this Nov. 23 – Dec. 24, Kohl's will donate $1 to Toys for Tots, up to $500,000. We'd of course love it, if you'd help us get the word out.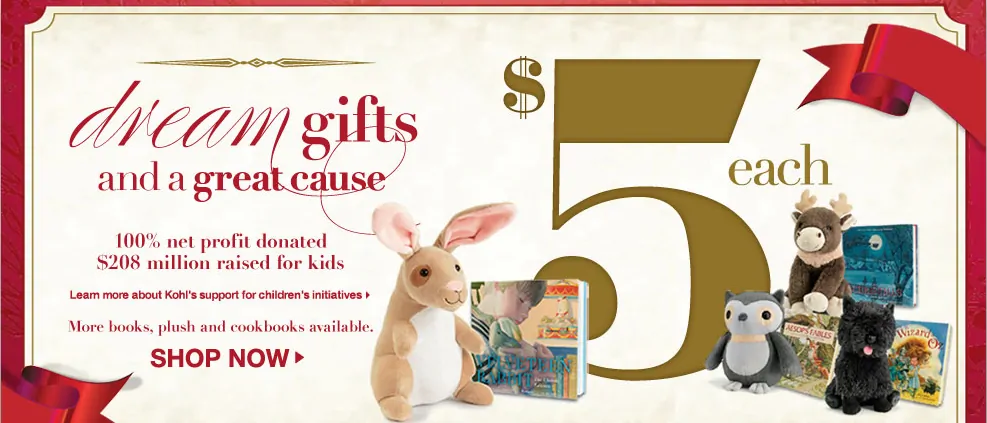 2. Gifts that Give Back.
This holiday, Kohl's offers exclusive hardcover books featuring American classic stories such as The Wizard of Oz, The Night Before Christmas and The Velveteen Rabbit along with coordinating plush toys for just $5 each through the Kohl's Cares cause merchandise program.
Also for $5, Kohl's Cares merchandise brings shoppers a Good Housekeeping cookbook, a holiday CD of greatest hits and seasonal notecards. Under this program, Kohl's donates 100 percent of the net profit to children's health and education initiatives nationwide. Since 2000, it has raised more than $208 million for children's health and education programs in local communities across the country.
Thanks Kohl's for helping us Pay it Forward and provide gifts for a family this Christmas.
What about you? Will you help pay it forward this season?
We were provided a gift card to give to a family in need. All opinions listed here are our own.